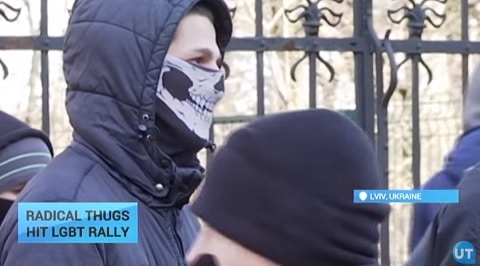 An LGBT event in Ukraine last weekend had to be abandoned when participants were surrounded by a 200-strong crowd of far right protesters shouting "Kill, kill, kill."
A regional offshoot of an event first held in Kiev last December, the Equality Festival in Lviv – which was not approved by police or the city's mayor – included film screenings, literary discussions and a number of public events.
Olena Shevchenko of the NGO Insight said:
"The hotel we had booked for people coming from outside Lviv told us we could not stay there. When we arrived, the administrator told us the city authorities had told them we were perverts, they had Googled us and said people like us should burn in hell."
There was also a bomb threat when "somebody called the hotel and said, 'There will be an explosion,'" said Shevchenko.
Neo-Nazi Phoenix of Misanthropic Division has officially took responsibility for #LGBT violence in Western Ukraine pic.twitter.com/YgNqxDYc0A

— maksym eristavi (@MaximEristavi) March 21, 2016
According to the Guardian, a Friday court hearing ruled that all public events in the area of the city where the festival was to take place should be banned for the weekend.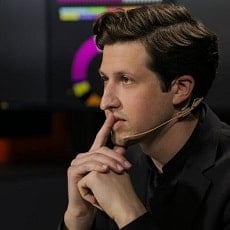 Journalist and gay rights activist Maxim Eristavi (right) thinks public support for the festival following the events is encouraging and "something that would have been unthinkable two years ago." Eristavi yesterday claimed that neo-Nazi group Misanthropic Division have taken responsibility for the attacks.
Lviv mayor Andriy Sadovy suggested that festival goers were partly responsible for the attack.
There are currently no plans for a police investigation into the events.
Watch a Ukraine Today report below.