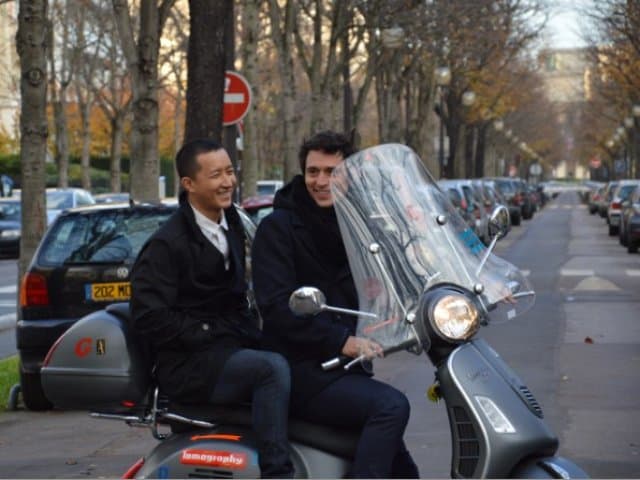 China's first gay-themed commercial film will soon have a cinema release after bypassing the country's strict censorship laws.
Directed by Wang Chao, Seek McCartney is a romance about a secret relationship between a Chinese and a French man.
First presented at the 2014 Cannes Film Festival, the film's theme is officially described as "the fourth category of love."
The director called the cinema release "a small step for the regulator, and a big step for filmmakers."
However, the decision should not to be taken as a sign of more openness from the State Administration of Radio, Film and Television, according to Quartz. Earlier this month we reported that China banned all programming depicting gay couples after the removal of gay high school drama Addicted from streaming services.
Fan Popo, an LGBT filmmaker and rights activist, said "the fact that this film can be released in theaters doesn't mean gay films in the future will be able to released in China." He also warned that Chinese censors have an "unstable" process that largely depends on "the individual censor's whims." Mama Rainbow, his documentary about young gay Chinese people and their parents was removed from the internet days after Seek McCartney was approved. A later challenge to the ban on Mama Rainbow was, however, successful.
Watch a trailer for Seek McCartney and Mama Rainbow in full below.