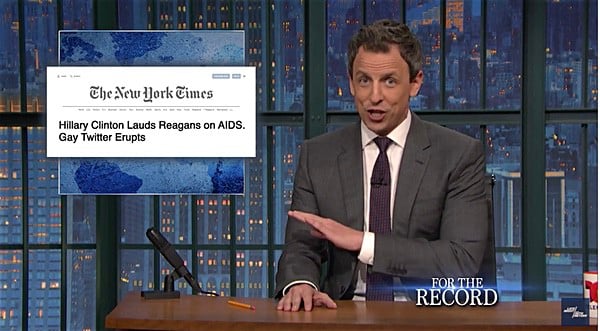 Last night in his segment "For the Record", Seth Meyers set out to correct all the misinformation that was spread last week about Nancy Reagan, AIDS, and, as the New York Times labeled it, "Gay Twitter".
First Meyers comes for Hillary Clinton:
"Nancy Reagan started a conversation about AIDS the way your dad's affair started a family conversation about fidelity."
Then he notes (as we did last week) that there's no proof a meme circulating which featured a quote about Gay Pride allegedly said by Reagan, is attributable to her.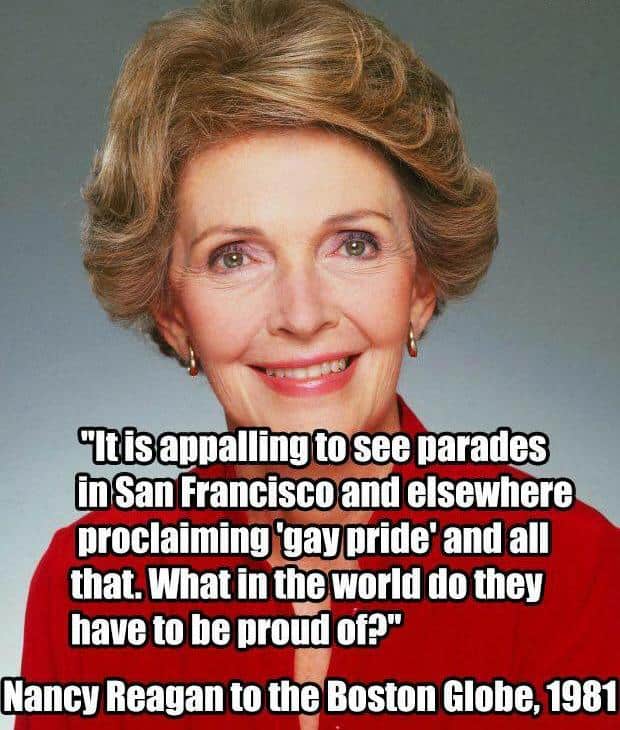 And finally, Meyers takes on the New York Times, which reported on outrage from "Gay Twitter" over Clinton's comments.
Says Meyers:
"For the record, there's no app called Gay Twitter. There's Twitter, and sometimes gay people use it, but aren't we past the point of putting 'gay' in front of everything gay people do? We don't have to call them gay weddings anymore. They're just weddings."
Watch: