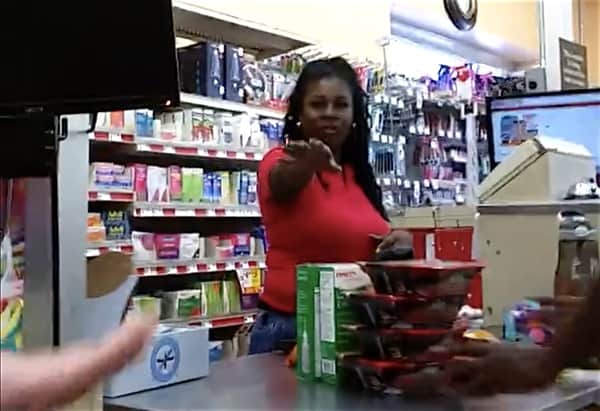 A customer at a New Orleans Family Dollar store said that a cashier refused to serve her after she asked the employee to stop using gay slurs.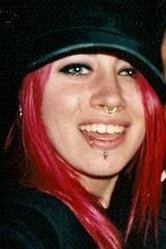 In a Facebook post on Friday, 24-year-old Melissa Langford explained what happened and provided video evidence of her clash with the cashier:
"It started off with the cashier loudly voicing her opinion on how much she hates gay people," wrote Langford. "After five or six minutes (or at least it felt like that long) of listening to her yell and preach to each customer about how 'gay people need to get 'the fuck', they got somethin wrong in they head, *edit* that she had the right to refuse service to anyone she wants, gays are sick' etc, I started to writhe away internally. I wanted to cry right then and there. In fact, I'm crying right now… cuz yall didn't hear the hateful passion in her voice. She was so loud, so cruel, so uneducated… selfish and just outright mean… anyways…."
I spoke up.
I said, "excuse me, but im very very gay and you're really offending me. Think what u want but keep it to yourself."
She. Flipped. Out. Went totally off.
Langford explains that when she told the cashier that her comments were offensive, "an exchange of words passed between us, and her and the guy in line ahead of me (which she denied service to as well cuz he was defending gay people)."
"Once I pulled out my camera, she toned it down but, as u can see, she went as far as leaving the counter and goin by the exit just to not serve my gay ass. U can hear her say it. The conviction is all over but you get the gist of it."
Im really upset. This is the worst antigay s–t ive ever had to deal with in my 34 years.
Langford contacted Family Dollar headquarters but has yet to receive a reply. According to NOLA.com, a manager said "'I can't control nothing. [The employee] can say and do what she wants.'"
Watch Langford's recording of events below which begin in the moments after her initial confrontation.
https://www.youtube.com/watch?v=twNLKsaiz0E
https://www.youtube.com/watch?v=20YwiWlFTwQ
https://www.youtube.com/watch?v=Ab5sWCuqdeI
(Images via Facebook)