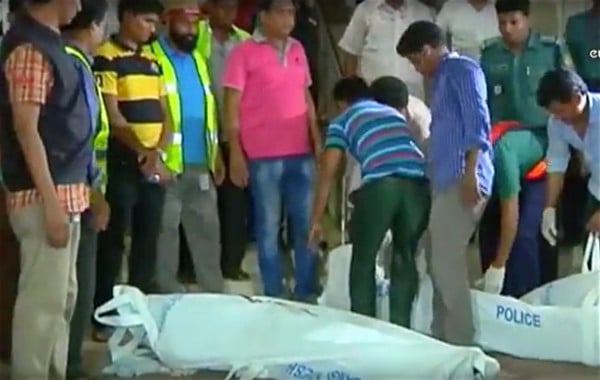 Yesterday we reported on the terrible killing of two gay activists in Dhaka, Bangladesh, who were hacked to death after at least five militants disguised as delivery men entered the apartment where they were staying. The militants attacked them with machetes, killing them, and injuring a security guard who had come to see what was going on.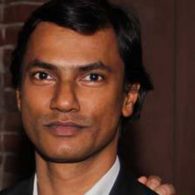 The two men killed were Xulhaz Mannan (pictured), the editor, and Mahbub Tonoy, an executive committee member at Roopbaan, the country's first and only gay magazine, and were organizers of a gay rights rally that had been canceled this year by authorities.
CTV News reports that Al Qaeda has taken responsibility for the killings:
Prime Minister Sheikh Hasina blamed the main opposition party and allied militants for Monday night's killings. But a different group of radical Islamists claimed responsibility Tuesday for the attack, raising doubts about Hasina's repeated assurances that authorities have the security situation under control even as months of deadly attacks continue against outspoken atheists, moderates and foreigners.
The banned group Ansar-al Islam, the Bangladeshi branch of al Qaeda on the Indian subcontinent, claimed responsibility in a Twitter message Tuesday for what it called a "blessed attack."
It said the two were killed because they were "pioneers of practicing and promoting homosexuality in Bangladesh" and were "working day and night to promote homosexuality … with the help of their masters, the U.S. crusaders and its Indian allies."
U.S. Secretary of State John Kerry condemned the "barbaric" murders in a statement Monday and said the U.S. government would support Bangladeshi efforts to bring the perpetrators to justice.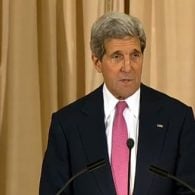 Wrote Kerry in a statement obtained by Towleroad:
The men and women of the U.S. State Department join me today in condemning the barbaric murder of Mr. Xulhaz Mannan, a locally-hired employee of our embassy in Dhaka, Bangladesh, and another of his activist friends. We are profoundly saddened by the loss of one of our own in such a senseless act of violence, and we extend our deepest condolences to Xulhaz's family and loved ones.
Xulhaz, who worked for the United States Agency for International Development, was a trusted colleague, a beloved friend, and advocate for human rights and dignity in Bangladesh. In many ways, he embodied the spirit of the people of Bangladesh and the pride with which they guard their traditions of tolerance, peace, and diversity.
We offer our full support to the government of Bangladesh as they investigate these murders and bring the perpetrators to justice. We remain committed to the principles that were so important to Xulhaz, and we promise to support all those who work on behalf of tolerance and human rights in Bangladesh and around the world.
Deplore brutal murder of @USAID local staff member and another Bangladeshi advocate in Dhaka. Those responsible must be brought to justice.

— John Kerry (@JohnKerry) April 25, 2016
Two reports on the killings from Euronews and the BBC: