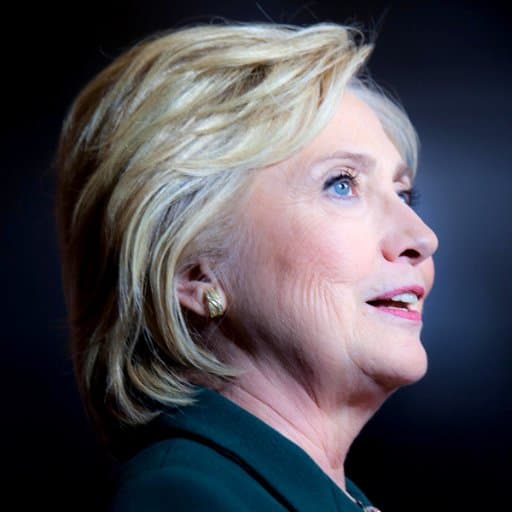 Hillary Clinton will meet with AIDS activists in New York City on May 13 to discuss how to bring about an end to the global epidemic that has cost millions of lives.
Activist Peter Staley writes on Poz.com, 
In response to a letter from a national coalition of AIDS advocates and advocacy groups, the Clinton campaign sent the invite below to coalition reps this afternoon (as an email from Maya Harris, Senior Policy Advisor). We've had active discussions with both the Clinton and Sanders campaigns, and believe a response from the Sanders campaign is imminent.
The invitation from Clinton's camp reads,
I'm writing in response to the community letter you and others sent on March 14, 2016 inviting Secretary Clinton to meet with the HIV and AIDS community to discuss how we can continue to work together to achieve our shared goal of an AIDS-free generation. As you know, the Secretary has fought for decades to combat HIV and AIDS, and she has included it as a priority issue in her campaign.
The initial letter referenced above was sent to Clinton by HIV/AIDS advocates in response to comments Clinton made at Nancy's Reagan's funeral in which she praised Reagan's "effective low-key advocacy" on the issue of HIV/AIDS.
Said the group of 70 activists and activist organizations in their letter to Clinton,
Silence still equals death, Secretary Clinton. We now have the tools to stop HIV transmission and AIDS deaths, and some of our most affected urban centers like New York City and San Francisco are making dramatic progress towards realistic goals to end their epidemics as early as 2020. Yet our national HIV response has stagnated, with no reduction in the past decade in the 50,000 avoidable new HIV infections each year. Indeed, some regions of our country are losing ground in the fight, with tragically increasing rates of new infections and premature mortality.
We know that your longer-term political record reflects a true commitment to the HIV/AIDS response and to universal access to affordable health care. The Clinton Foundation has dedicated many resources and played a crucial role in many milestones, including reducing costs of first-line generic HIV drugs globally. In your campaign website's "LGBT initiatives" section, you voice your commitment to affordable HIV treatment and prevention, including new tools like PrEP. And in your 2011 remarks at the National Institutes of Health, you were also the first to publicly set the global goal of an "AIDS-free generation." […]
We ask for you to prioritize the establishment of strategies to end the U.S. and global HIV/AIDS epidemics as a key component of your campaign platform.