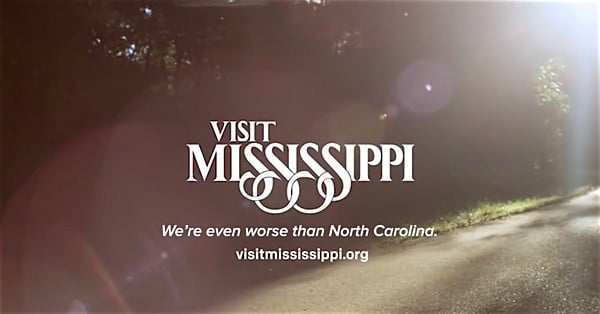 The Mississippi Hospitality and Restaurant Association is planning a campaign to fight back against the state's oppressively anti-LGBT "Protecting Freedom of Conscience from Government Discrimination Act" which allows discrimination against LGBT people based on religious beliefs.
Aware that the law creates "a level of controversy and public perception that affects the image of our state and the hospitality community" (to say the least), the MHRA hopes to let customers know that "all are welcome" at businesses that participate.
The campaign is voluntary and free for members of the Hospitality and Tourism industries.
According to MHRA, it will design, print and distribute door decals to restaurants or hospitality related businesses that would like to convey the message, "Everyone's Welcome Here." It will also create a website that will list the participating businesses.