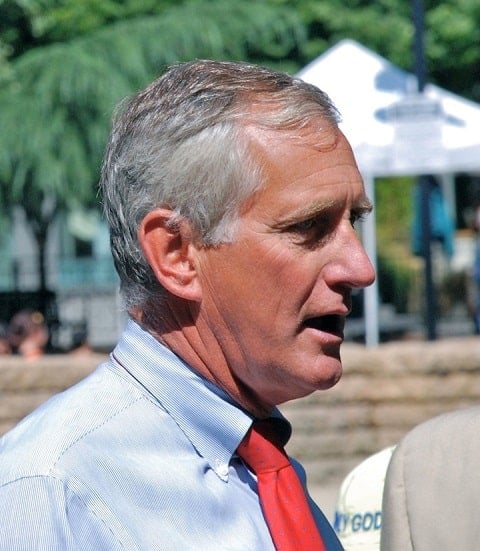 The Navy has said it will move the commissioning of the USS Portland to Oregon after Portland Mayor Charlie Hales (above) announced he would not travel to Mississippi for the ceremony. The commissioning was scheduled to take place in Pascagoula, MS next month.
Hales refused to travel to Mississippi because of the state's heinous anti-gay "religious freedom" law which was signed by governor Phil Bryant earlier this month.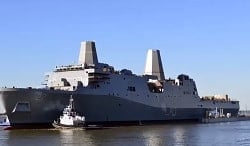 According to Buzzfeed, "House Bill 1523 would protect a wide swath of individuals, certain businesses, and religious organizations that take actions based on a 'sincerely held' religious opposition to same-sex marriage — and those who believe sex should be restricted to married straight couples. It would also protect those who object to recognizing the gender identity of transgender people."
Last week, Hales told KATU News:
"[Religious freedom laws are] fundamentally wrong. They're probably unconstitutional, but until they're overturned in the courts or repealed by the legislature that wakes up the next day and says that was really a bad idea, we are not going to go there, literally."
https://twitter.com/MayorPDX/status/718120734560616448
The 25,000-ton USS Portland was successfully launched in February. Commissioning is now expected to take place next year.
The Navy League's Gary Piercey said the occasion "will be a great time for all of Portland to show their pride and come out to welcome the sailors from the ship that will show our city's name around the world."
Watch the USS Portland launch below.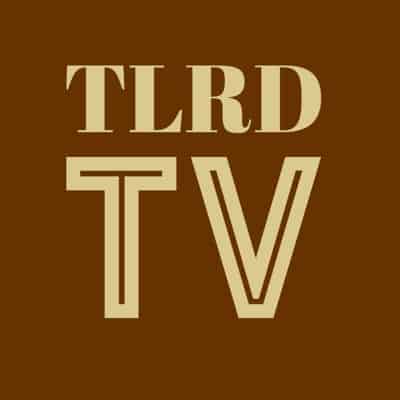 (Charlie Hales photo by Steve Morgan via Wikimedia commons)