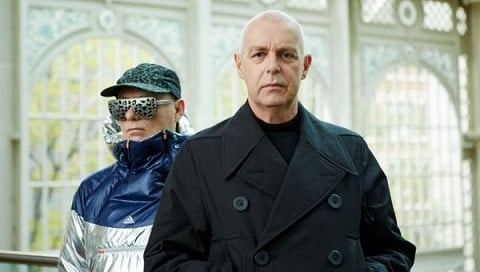 This week in New Music: Pet Shop Boys are still one of the greatest forces in pop music after almost 40 years, Tanita Tikaram exudes confidence and a change of direction on Closer to the People and Bob Mould recalls the glory days of Hüsker Dü on Patch the Sky.
---
Pet Shop Boys – Super
Sit back and consider some facts: Pet Shop Boys have been together for 35 years, Neil Tennant is 61, Chris Lowe is 56 and they are the most successful duo in the UK market ever. Not bad for two lads who seemed to be headed for oblivion with their first releases in 1984 and 1985.
So much a part of pop history now that they have been the subject of a symposium at Edinburgh University in Scotland, Super is reliably familiar and testament to the fact that the duo never split and reformed in an effort to regain the glory days and actually sound like Pet Shop Boys. However, the album would appear to be an attempt to recapture their 90s sound. Lead track "The Pop Kids" is as close to "Being Boring" and "It's a Sin" we've heard them get to in decades.
"Remember those days in the early 90s,
We both applied for the same university,
Ended up in London where we needed to be
To follow our obsession with the music scene."
There's even the classic whispery Tennant bit: "It was a wet Wednesday night, we worried no-one would be going out, How wrong we were, When we turned the corner there was already a queue stretching down the street."
In some ways, the album can be seen as a timely review of their entire career and to that extent it could do with being shaved back to perhaps 10 songs. "Inner Sanctum" is a pointless interlude and "Pazzo!" is a touch samey. However, even at the bum end of the album we're treated to classic PSB almost-ballad "Sad Robot World" and the stonking closer "Into This Air."
Definitely their best album in many, many years.
---
Tanita Tikaram – Closer to the People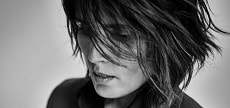 If ever there was a more unlikely pop star, it has to be Tanita Tikaram who first came to public attention in 1988 with her massively popular debut album Ancient Heart. That album spawned five hit singles in the UK and a top 30 placing in the US charts with the ever-popular "Twist in My Sobriety."
Typically for a thoughtful, shy and reluctant pop star with often cryptic lyrics, her following albums were far less successful with her last major-label release (Lovers in the City in 1995) barely scraping the top 100 in the UK.
However, Tikaram has always had a fairly active and loyal core following which is a good thing because major label album Everybody's Angel (1991) is one of the best singer-songwriter efforts of that decade, Eleven Kinds of Loneliness (1992) demonstrated her skills as an original and inventive songwriter, and Lovers in the City is, quite frankly, a classic ignored gem.
The Cappuccino Songs (1998) saw a change in direction to a loungey sound. Not her best, it nonetheless featured some brilliant tracks including the title track, the haunting "Feeding the Witches" and the really quite depressing "Leaving the Party."
Sentimental (2005) barely made a dent while 2012's Can't Go Back looked back to her poppier early days.
And so to her latest album Closer to the People, a remarkably confident album in which it seems that Tikaram has found her voice after ten years in the wilderness during which she moved to Paris and considered retiring from music. There is an element of pop here, for example on opener "Glass Love Train," but when she settles into a jazz- and soul-influenced sound she really comes into her own.
It's perfectly reasonable to say that "Closer to the People" is for the fans and – as she has admitted – really for her. It is of course highly unlikely to attract many new fans which is a great shame. Tikaram is really one of the best most forgotten songwriters and singers out there.
---
Bob Mould – Patch the Sky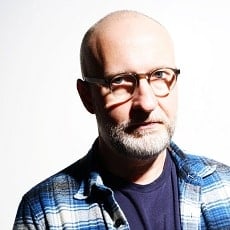 Post Hüsker Dü, Bob Mould has struggled to connect but appears to have rediscovered what made him such a compelling songwriter back in the day.
Patch the Sky is the album that fans have been waiting for since 1994's Poison Years. Time and again, performers likely get sick of their past and try to do something new. It's often unsuccessful and in Mould's case it was downright depressing.
However, Mould is 100% back on form here. Although the rage is slightly toned down, most of the songs you could imagine on a companion album to Hüsker Dü 1986 classic Candy Apple Grey.
Mould has grown older gracefully and at 55 he has the look of your high school English teacher but one who is rightly pissed off with 10th grade kids wrecking his head. To that end, he has changed subject, teaching the kid pretenders how it should be done.