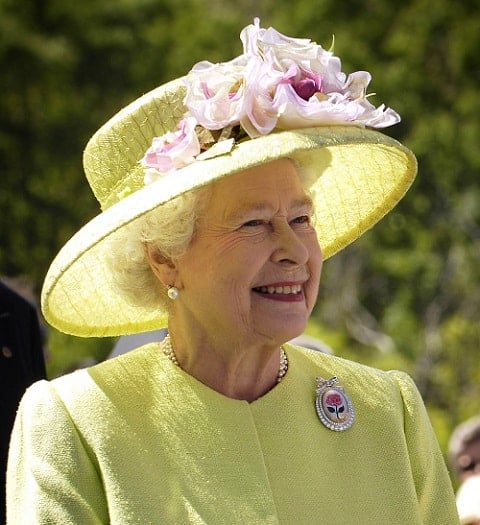 TODAY. Queen Elizabeth II turns 90: "She has been served by 12 prime ministers, starting with Churchill; navigated the decline of the British Empire; braved the tragedies of her family and the nation; and, on Sept. 9, edged out Queen Victoria as the longest-reigning monarch in British history: 64 years now. And she is lauded for having the stiffest upper lip in the realm."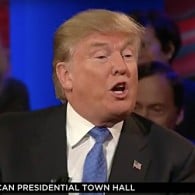 2016 ELECTION. New Quinnipiac poll out of Connecticut: "Donald Trump is close to the 50 percent mark among Connecticut likely Republican primary voters, while Ohio Gov. John Kasich tops Sen. Ted Cruz of Texas in the race for second place, according to a Quinnipiac University poll released today. A 66 – 25 percent lead among black likely Democratic primary voters and a wide margin among women Democrats propel former Secretary of State Hillary Clinton to a 51 – 42 percent lead over Sen. Bernie Sanders of Vermont, the independent Quinnipiac University Poll finds. Another 6 percent remain undecided and 18 percent of those who name a candidate say they might change their mind. Likely Republican primary voters give Trump 48 percent, with 28 percent for Kasich and 19 percent for Cruz. Only 5 percent are undecided, but 25 percent of those who name a candidate say they might change their mind before the April 26 primary.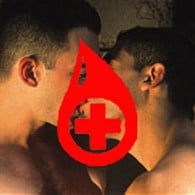 IRELAND. Conference hears call to end ban on gay blood donations: "During the first session of the two-day conference hosted by the Irish Blood Transfusion Society, the organisation's chief medical and scientific officer, Dr William Murphy, said the removal of the lifetime deferral for MSM would act as a 'societal good'."
ALABAMA. House panel approves bill replacing marriage licenses with contracts: "Albritton says the bill brings Alabama law into compliance with the Supreme Court ruling. Current law states judges 'may' issue licenses, while Albritton's bill says judges 'shall' record the marriage contracts."
MISSOURI. House committee delays vote on anti-LGBT 'religious freedom' bill: "A few of them (committee members) have asked for more time, because they've gotten legal memos just today and they've asked for more time to consider them."
RIP. WWE's Chyna found dead:
#RipChyna 😢😢😢 all of us on team Chyna love you and will love you forever babe.

Felix pic.twitter.com/jOfbHUAI2j

— Chyna (@ChynaJoanLaurer) April 21, 2016
KERRY ELEVELD. If Pat McCrory were smart he'd use the 4th Circuit ruling as an escape from the HB2 debacle: "This is where McCrory has an opening, and given the fact that North Carolina's economy is still suffering blow after blow and McCrory's poll numbers are taking a hit, one might imagine the rational response would be to throw up your hands and say, 'The courts made me do it.'"
AVIATION HISTORY. This is the first plane ever to land at St. Helena in the south Atlantic Ocean: "ExecuJet Africa is celebrating its prestigious status as operator of the first ever jet to land at St Helena Airport (HLE) in the South Atlantic Ocean."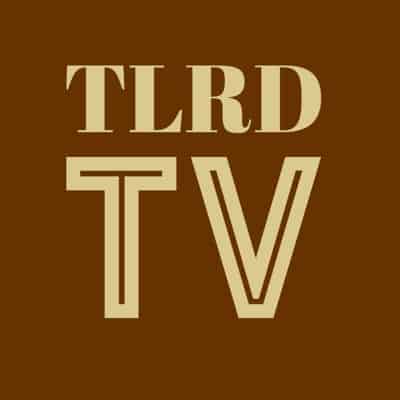 SIP-IN. New York landmark bar Julius marks golden anniversary of protest action: "The Sip-In was a pivotal moment for the gay rights movement, predating the Stonewall uprising by more than three years. That it is largely forgotten says a lot about how the gay political conversation has shifted over the past five decades."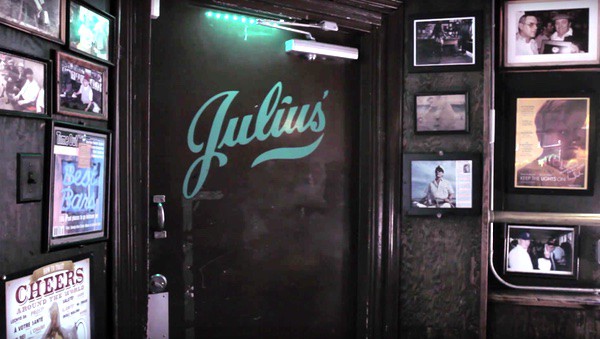 BIG NUMBERS. 400,000 people have preordered a Tesla Model 3: "We are now almost at 400,000 orders for the model 3," Elon Musk told a conference held in the Norwegian capital. He added that the interest in the model had "surprised even us"
APPLE NEXT. More on the rumored electric car: "The paper also reports that the company is aiming for a street date in 2019 or 2020, but that the initial version of the car will not be the self-driving wonder that many have been hoping for. According to Faz, that will come later but when it hits the market it won't even be partially automated. The car might even be built in Europe, at least partially. Faz says that Austrian manufacturer Magna has been hit up by Apple, and the company does have spare capacity to take on another manufacturing job. "
KINKY BOOTS. Zac Efron drags out for Neighbors 2:
#sorrymom#CallYouAfterWork2Explain#neighbors2 pic.twitter.com/p15PlyL6Z7

— Zac Efron (@ZacEfron) April 19, 2016
ALEXANDER LONDON. I came out as a gay children's book author: "The first time I was asked was at an elementary school in Houston. I'm not sure how long I paused after the question, standing silent in front of my PowerPoint staring at the gap-toothed child who'd asked me. I remember the thoughts that passed through my head at that moment, because they passed through my head again and again in visit after visit over the years. What happens if I tell the truth about why I'm not married? What happens if I reveal this part of myself? Does my career in children's books end? Will teachers and parents look at me askance? Ban my books? Run me out of town as some kind of creep trying to "recruit" or pushing a "gay agenda"? Will I never be invited to another school again?"
NEW YORK. Gender-fluid student told by police to put shirt back on: "An upstate college student who doesn't identify as male or female was "forced" by security and police officers to put a shirt back on Sunday, the student said. Androgynous Russell Sage College junior Cedar Brock was sunbathing topless at Sage Park in Troy when a school public safety officer and then local police officers showed up and said it's illegal for women to go topless in public, Brock told the Times-Union. 'They told me, 'You're in public.' They said, 'This isn't what normal people do," said Brock, 22. 'I felt forced to put a shirt back on. I was scared.'"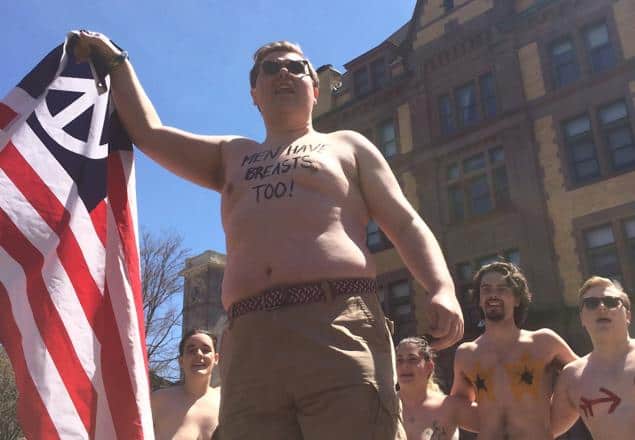 BIRTHS. A Pacific white-sided dolphin at Shedd Aquarium in Chicago gave birth: "This was the first pregnancy for Katrl, who gave birth after 3 hours of labor in the Abbott Oceanarium with more than 40 members of the animal care and veterinary teams standing by. With only 16 Pacific white-sided dolphins in accredited North American zoological facilities, this birth is significant for the population as well as to the scientific and marine mammal communities dedicated to better understanding the reproductive and neonatal biology and behaviors about the rarely studied species."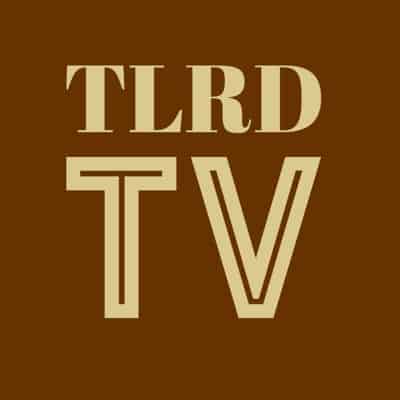 MUSIC IS MEDICINE. Marie Osmond just released this train wreck of a music video:
https://www.youtube.com/watch?v=F8uxzA7Ckdk
THIRSTY THURSDAY: Filipe Souza.
https://www.instagram.com/p/BEbC9n4s85z/?taken-by=liipinhosouza
https://www.instagram.com/p/BAqepZEM8xK/?taken-by=liipinhosouza
https://www.instagram.com/p/7oonCnM8-i/?taken-by=liipinhosouza