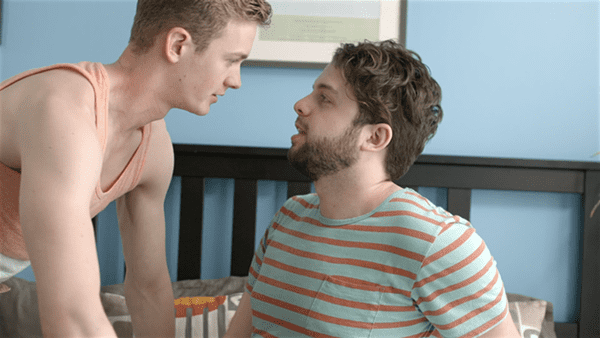 On the season 3 finale of LGBT web series Tough Love, the rug gets pulled out from underneath Steven by change, the destroyer of worlds and happiness.
Just as things were starting to take off between Steven (creator Steven Bell) and Tyler (Logan Sutherland), Tyler shares some tough-to-hear news. Making matters worse, Blaire (Blaire Wendel) shares a big announcement of her own.
All of which leaves Steven feeling like this.
Said Bell of the season 3 finale:
"This week, things get kind of serious for a minute. We take a break from all the silliness and deal with some painful topics, like rejection and friends growing apart. We've been doing this show for three years now. Blaire and I are completely different people now. We wanted to take this opportunity to look back on our lives and how things have changed. But don't worry there are still some solid laughs in this one."
Being the finale, it's only appropriate that we get one more dose of Will being shirtless…and up to some, er, curious antics.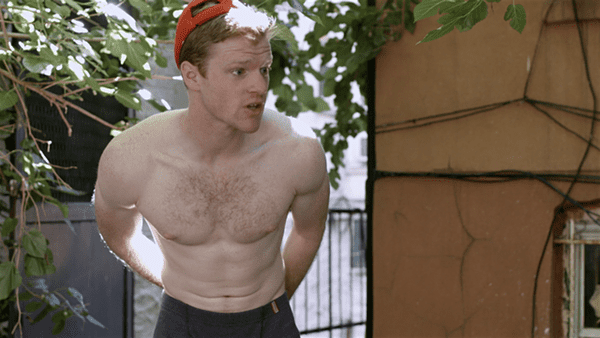 Watch the full episode, below.
Binge watch season 3 HERE.
For more of our coverage of Tough Love, including more insight on the show from creator Steven Bell, click HERE.