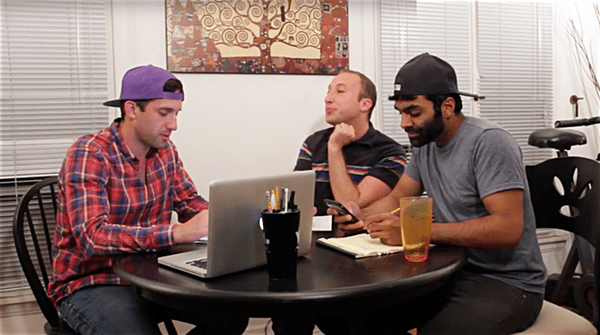 Michael Henry's latest comedic sketch takes aim at the hallowed tradition of fantasy football, a game in which football fans draft their favorite players onto 'fantasy' teams which compete against those of their friends.
A master at tongue-in-cheek double entendre and bringing the rift between gay and straight 'culture' to life with hilarious effect, Henry this time has fun with the 'fantasy' part of fantasy football. Though his character doesn't quite get how the game is played, the alternate version he invents sounds a lot better than the original.
Watch what happens when fantasy football gets a little gay(er), below.