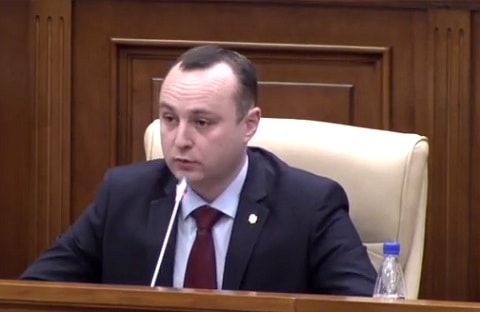 Moldova's Culture and Education Committee has approved a bill that aims to stamp out "gay propaganda." The move comes three years after Russian President Vladimir Putin signed an anti-gay law which makes it an offense to present "distorted ideas about the equal social value of traditional and nontraditional sexual relationships" to minors.
The new Moldova bill, which would impose fines for spreading "homosexual propaganda" to minors "through public meetings, the media, [and] the Internet," was approved last month.
The Socialist Party, the former Soviet republic's largest parliamentary party, brought the measure to committee on May 25, four years after Moldova adopted a European Union (EU) anti-discrimination law that was opposed by social conservatives. According to the new bill's sponsor, "homosexual propaganda in Moldova has become more aggressive" since the EU-backed measure came into law. An attempt earlier this year by the Socialists to overturn that law failed.
Moldova passed a similar anti-gay law back in 2012. But that law was repealed so the nation could join the EU.
Pro-Russian Party of Socialists is copying Russia. It proposes law to prohibit "propaganda of #LGBT" aiming to protect kids in #Moldova

— Dionis Cenusa (@DionisCenusa) May 26, 2016
Socialist deputy Vlad Batrancea (above) told RFE/RL:
"We want to ban the propaganda of this phenomenon because there is the danger that children might fall victim to it in schools. This danger is real because so many parents are working abroad and the children left behind are vulnerable to such actions."
Although Sergiu Sarbu, an official with the pro-Europe Democratic Party, says the bill is unconstitutional because it violates guarantees of freedom of speech, Batrancea believes he will be able to get enough support to pass the legislation.
The Struggle of #LGBT People in #Moldova. #Pride and #punishment 2016. https://t.co/MkgO3cufRB pic.twitter.com/Ed6Kn7Ze05

— Mihai Popșoi (@MihaiPopsoi) May 23, 2016
A similar bill has passed two readings in Kyrgyzstan. It is now awaiting a third and final reading. Currently, Uzbekistan and Turkmenistan criminalize homosexual relations between men.
(Image via Wikipedia)