BILAL QURESHI. The Muslim silence on gay rights: "We must stand up against the anti-Muslim responses that come so easily in this current political climate. But for Muslims, this is also a moment to reflect more deeply on how we feel about living in a country where gay rights are central, where marriage equality is real and coexistence is the only way forward."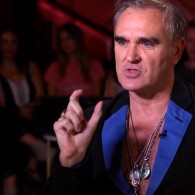 MORRISSEY. Former Smiths frontman speaks out on Orlando, US election: "Donald Thump, probably America's next president, reacts to the Orlando massacre by explaining how, if the people within the club were themselves armed with guns, then there would have been fewer casualties. This, of course, is his way of avoiding any words of support to the Orlando gay community (it is their own fault for going into a nightclub without hand grenades). Donald Thump would therefore probably claim that the massacred children of Sandy Hook would still be alive today if only they'd had the common sense to carry sawn-off shotguns to school. The Thump response to Orlando is therefore anti-gay and pro gun possession … It's all going so well for America!"
DISNEY. Security upped at parks following news that Omar Mateen scoped it as target: "Unfortunately we've all been living in a world of uncertainty, and during this time we have increased our security measures across our properties, adding such visible safeguards as magnetometers, additional canine units, and law enforcement officers on site, as well as less visible systems that employ state-of-the-art security technologies."
STONEWALL VIGIL. Nick Jonas: "If we all raise our little voices we can do a lot of good."
https://twitter.com/NickJonasFandom/status/742519421772566528
CHINA. Gay man sues hospital for putting him through conversion therapy: "The 32-year-old, who uses the assumed name Yu Hu, claims he was held against his will at the Zhumadian No 2 People's hospital in Henan province in October last year. There, he was forced to undergo what doctors called'sexuality correction therapy'. 'During his confinement, Yu received coerced treatment, including medication and needle injections, as well as physical and verbal abuse,' Chinese media reported on Tuesday after a local court agreed to hear the fruit seller's case."
2016 ELECTION. Hillary Clinton widens lead in national poll: "Clinton narrowed Trump's lead among men and white voters to single digits over the past week and now leads Trump by 25 points — 58% to 33% — among voters describing themselves as moderate."
GRIEF. Orlando vigil draws thousands.
Thousands gather in downtown Orlando for vigil in honor of victims and survivors of Pulse nightclub attack. pic.twitter.com/hqmmrYHgtl

— Jacob Rascon (@KPRC2Jacob) June 14, 2016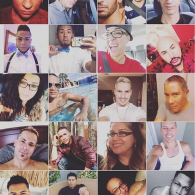 PULSE. Why gay clubs matter. "The neighbourhood gay disco is the foot-soldier that puts in the groundwork for these marquee events to exist. Bennets in Glasgow, Cruz 101 in Manchester, Flamingos in Blackpool, Garlands in Liverpool, small, significant strips in Cardiff, Brighton and Newcastle. There is a Pulse around every corner. The reason you don't know them is because you aren't supposed to. They are part of the latticework of personal experiences that moves nations toward acceptance. Omar Mateen's gun is pointed directly at the experiences that make us us. You go to an unheralded place such as Pulse not to change the world, but to change your own, in incremental steps. Slowly, that feeling of being yourself fans out and becomes infectious. Slowly, word travels. Slowly, change emerges."
VOWS. Rudy Giuliani to officiate first same-sex wedding: "Giuliani will marry longtime friend and adviser Scott Segal, a former law firm colleague, and Travis Hatch in Washington., D.C., on Saturday at the Willard Hotel. 'He's a great friend and we think it's a special honor to have him officiate,' Segal told The Huffington Post on Monday."
SAVED. Orlando Police officer saved from bullet by Kevlar helmet seen bruised but smiling in Facebook photo.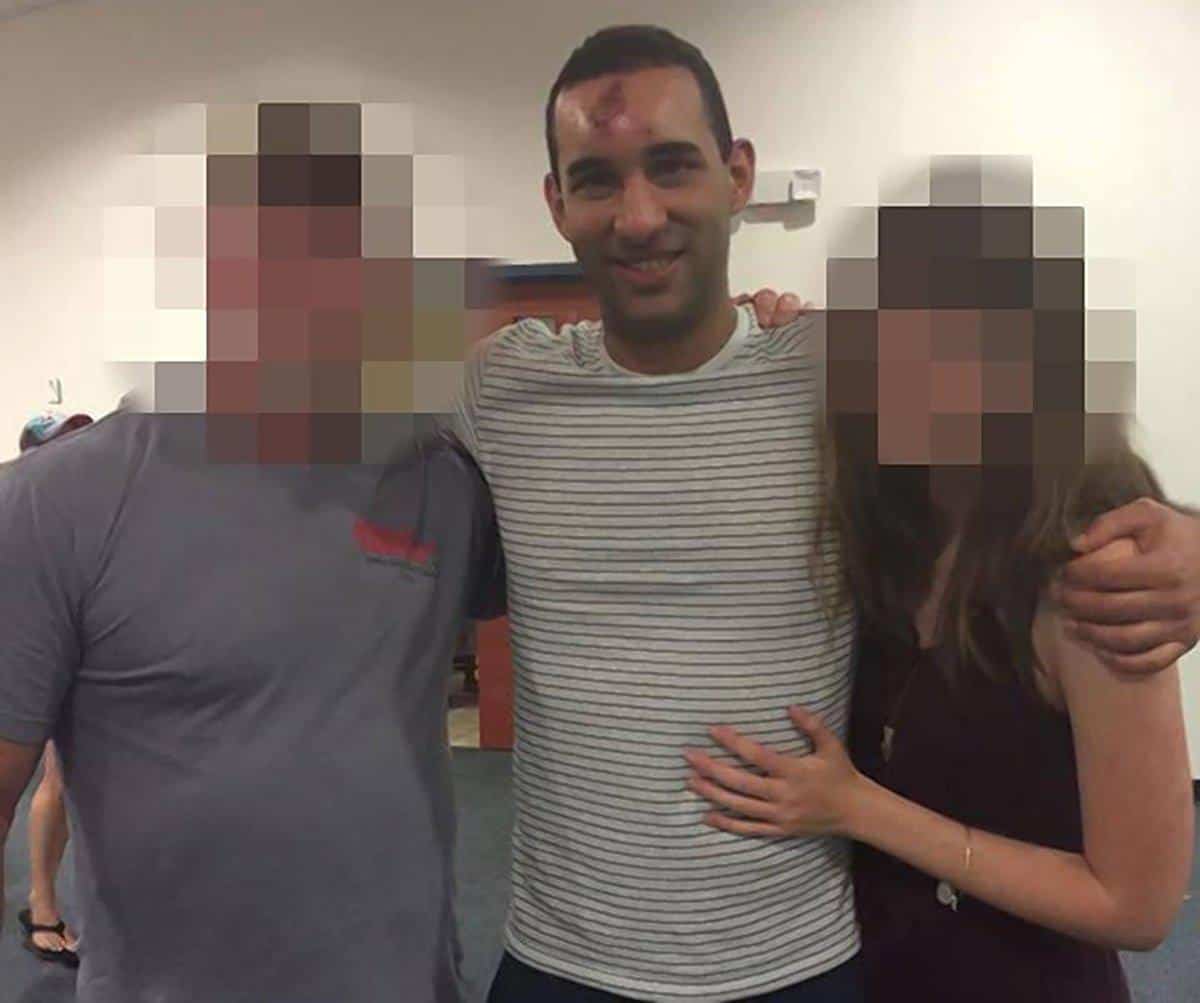 MANCHESTER, UK. Human chain formed around gay village to remember Orlando shooting victims: "The crowd fell completely silent as a lone singer gave an emotional rendition of Amazing Grace as part of a moving tribute to the dead. Amongst those taking part in the mass handhold was Manchester's first ever openly gay Lord Mayor Carl Austin Behan, who said described yesterday's atrocity as a hate crime."
ADAM LAMBERT AND QUEEN. Who Wants To Live Forever?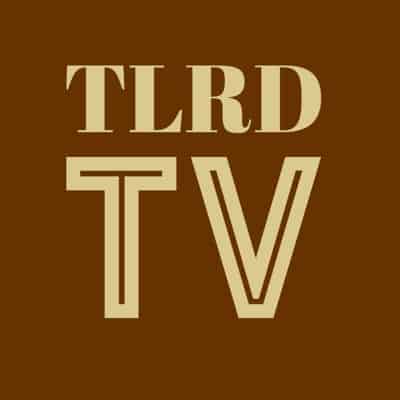 BRITNEY SPEARS. Singer speaks out on Orlando attack. "I have not been able to find words to express how I feel about what happened in Orlando. Music and dance take me to a wonderful, happy, safe place… and for this to happen in a place where people enjoy those things makes me so sad. This has to stop. We need to accept and love people for who they are. This is truly an attack against all of us, and I'm praying that we can join together and find a solution. ❤️💙💚💛💜"
SAM SMITH. The singer broke his social media hiatus to express his thoughts on Orlando.
My heart is broken. Let people be people, let's love together. The world is with you Orlando ❤️ pic.twitter.com/pH5tBYn60o

— samsmith (@samsmith) June 13, 2016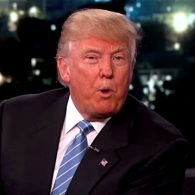 FASCIST. Donald Trump revokes Washington Post's credentials: "Donald Trump's decision to revoke The Washington Post's press credentials is nothing less than a repudiation of the role of a free and independent press. When coverage doesn't correspond to what the candidate wants it to be, then a news organization is banished. The Post will continue to cover Donald Trump as it has all along – honorably, honestly, accurately, energetically, and unflinchingly. We're proud of our coverage, and we're going to keep at it."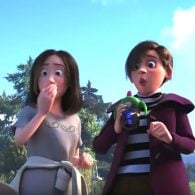 FINDING DORY. Ellen DeGeneres' on the film's possible groundbreaking gay couple: "I personally think it's a great thing," the comedian and talk-show host, who voices the film's forgetful blue tang fish, said at a recent press conference for the movie in Beverly Hills. "I think everything that we see in the media – whether it's television or film or anything you see – should represent everything that's happening in the world. I think everybody that is in the world should be seen and represented."