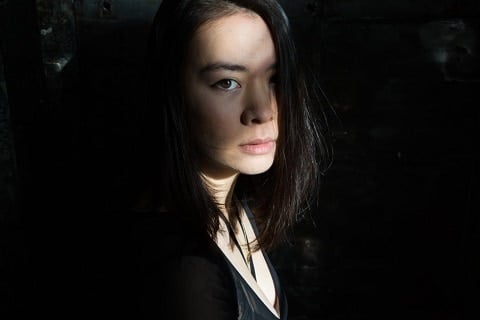 This week in New Music: Compelling indie heartache from Mitski, a mostly successful change in direction for Red Hot Chili Peppers and a beguiling debut from English horror story teens Let's Eat Grandma.
---
Mitski – Puberty 2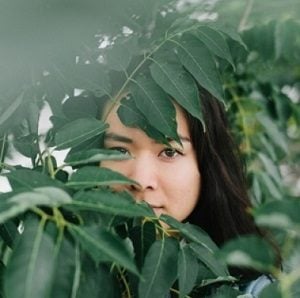 Who, you ask?
While not quite in the stellar circles of PJ Harvey and St Vincent, New York-based Mitski (above and right) could soon cross the line from fringe indie rock to as close to mainstream success as an artist this original can.
Puberty 2 is Mitski's fourth album following on from 2014's Bury Me At Makeout Creek. Her first two albums Lush and the sublime Retired from Sad, New Career in Business were recorded while Mitski Miyawaki was studying at the SUNY Purchase Conservatory of Music.
On opening track "Happy," Mitski is in buoyant mood welcoming someone home for tea and sex but alas her heart is broken when the cad leaves her high and dry.
"Happy came to visit me, he brought cookies on the way.
I poured him tea and he told me 'It'll all be okay.'
I told him I'd do anything to have him stay with me,
So he laid me down and I felt happy, come inside of me, he laid me down.
I was in the bathroom, I didn't hear him leave,
I locked the door behind him and I turned around to see
All the cookie wrappers and the empty cups of tea.
Well I sighed and mumbled to myself again, I have to clean
I sighed and mumbled to myself."
The album continues in that same slightly uncomfortable mode, akin to the pain present on Harvey's Rid of Me.
On the gorgeous "Once More To See You" she sings "If you would let me give you pinky promises kisses, then I wouldn't have to scream your name atop of every roof 
in the city of my heart." On "Fireworks" her mood hasn't improved: "One morning this sadness will fossilize and I will forget how to cry."
In the middle of the album comes single "Your Best American Girl" in which Mitski reaches a vague level of self acceptance.
"Your mother wouldn't approve of how my mother raised me
But I do, I finally do
And you're an All-American boy
I guess I couldn't help trying to be the best American girl
Your mother wouldn't approve of how my mother raised me
But I do, I think do"
Towards the end of the album, musically at least Mitski quiets down. The devastating closer "A Burning Hill" encapsulates her heartbreak.
"So today I will wear my white button-down
I can at least be neat
Walk out and be seen as clean
And I'll go to work and I'll go to sleep
And all of the littler things
I'll love some littler things"
Often uncomfortable but never less than exhilarating listening.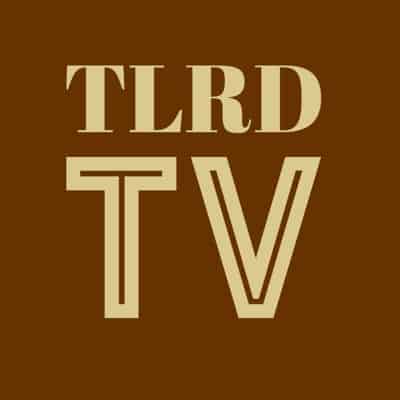 ---
Red Hot Chili Peppers – The Getaway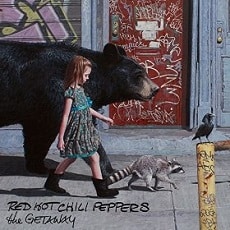 Thirty years and eleven albums into their career, Red Hot Chili Peppers have gone for a change in direction, dumping the services of producer Rick Rubin in favor of Brian "Danger Mouse" Burton and Radiohead collaborator Nigel Goodrich.
Defying critics, the Chili Peppers have been a huge, huge success with their brand of fuck you rock-funk-rap-punk shenanigans.
A band you generally love or hate, the Chili Peppers are often derided for their irony-free posturing. Burton and Goodrich add to a new freestyle writing process that results in an album as eclectic as ever and by far their best in years.
The lyrics are as daft as ever ("Take me to the river where we do a little storming / Hallelujah, I feel it warming") and the album would have benefited by culling 3 of the 13 tracks. However, songs like "Feasting on the Flowers" and "Dreams of a Samurai" are a reminder of how good the band can be when they hit the Californication sweet spot.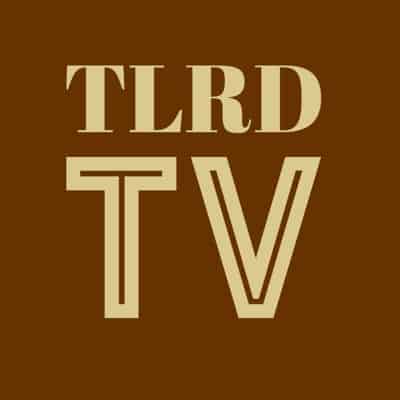 ---
Let's Eat Grandma – I, Gemini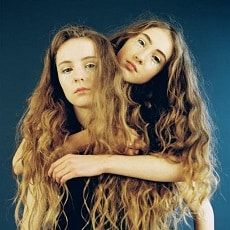 Firstly, please ignore the ridiculous band name.
Made up of two 17-year-olds from England, Let's Eat Grandma describe their sound as "psychedelic sludge pop." If you could pin it down so easily that would be wonderful. However – and I don't say this lightly – I, Gemini is entirely unique. Possible because of their ridiculously young age, Let's Eat Grandma are entirely without ties to any one formula or sound.
Opener "Deep Six Textbook" introduces the listener to a creepy sound that would work on the soundtrack to the Twin Peaks revival, especially given the scary-child-horror-film vocals. Following is "Eat Shiitake Mushrooms" which it is pointless to attempt to describe – bad rap, creepy vocals, tinkly-vague keyboards and bubblegum pop all in one.
On "Sax in the City" and "Chocolate Sludge Cake" there's an element of Tricky trip-hop while "Chimpanzees In Canopies" is best described as horror folk (or something).
It's frankly a mess but a compellingly bewitching one.