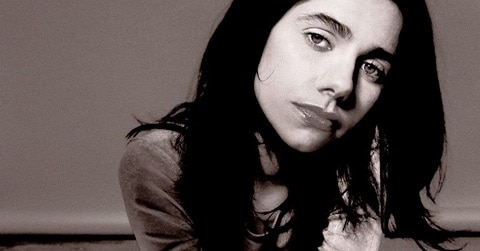 This week in New Music: PJ Harvey expands on her worldly concerns with a touch of ze monsta on The Hope Six Demolition Project, 90s shoegaze pioneers Lush return from a 20-year exile and Ben Watt makes an actual guitar rock record.
---
PJ Harvey – The Hope Six Demolition Project
With 2011's award winning concept album Let England Shake, PJ Harvey (above) explored the role England played in various international conflicts during the 20th century. With her work consistently evolving from highly personal (see 1992 debut Dry and 1993's Rid of Me) to a woman on a mission to experiment for the sake of art (e.g. 2007's White Chalk) it makes sense that Harvey has removed herself from her work in favor of exploration. For The Hope Six Demolition Project, Harvey has given no interviews. This is a feat managed rarely – a huge artist withdrawing from media scrutiny and letting the work speak for itself. Kate Bush and her one-interview-per-album rule springs to mind.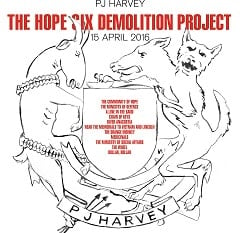 You could call The Hope Six Demolition Project a follow-up to Let England Shake, exploring as it does global issues that take in Washington D.C., Kosovo and Afghanistan. The production of the album has included a book of images and Harvey's poetry as she and a photographer traveled through areas with which the album is concerned. The songs themselves were recorded in front of fans at an art installation last year. So Harvey has gone from self observation to a tabloid voyeur of sorts while putting herself out there to be perved over by fans during her work day.
For me, Let England Shake was not the best of her albums, despite the awards and accolades. The worry with The Hope Six Demolition Project was that it would focus even more on the concept and fail more often to focus on the music. However, the new album is – joyfully – a return to Harvey the monsta to some degree. She isn't holding back. Opener "The Community of Hope" was not well received by the Washington D.C. neighborhood it explored as a "shit hole" "drug town" full of "zombies." Harvey though is reporting – she clarifies that she's only telling you what she's heard. This mode of reporting has been seen by some as the downfall of the album. Much has been made of the lyric "I took a plane to a foreign land, and said 'I'll write down what I find.'" That doesn't mean that the album is dispassionate. In many ways the repeated call on "The Community of Hope" – "they're gonna put a Walmart here…" – speaks volumes of Harvey's exasperation with what she sees on her travels.
Because of the factual nature of the lyrics – "Oh, near the memorials to Vietnam and Lincoln" – the album can be a hard listen. Nor is it likely to catch the imagination of summer festival goers. However, it is something of a return to Harvey's younger, angrier self and probably her most accessible since Uh Huh Her (2004). In fact, it's currently battling for number one chart position in the UK this week with Adele, Sia and Santana.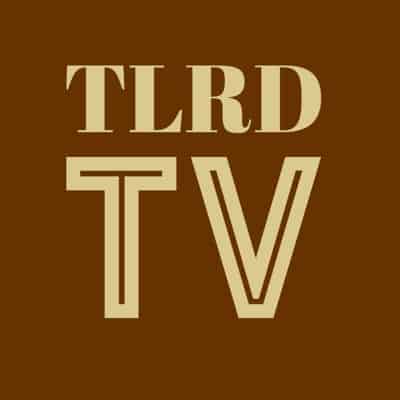 ---
Lush – Blindspot EP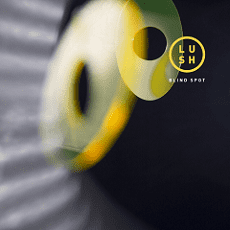 Given that 90s shoegaze act Lush were always seen as something of an almost ran, it makes sense that they have followed in the footsteps of My Bloody Valentine, Ride and Slowdive by reforming. However, rather than just knocking out a Best Of… and a soulless tour, the band have taken on the task of recording a new 4-track EP that – for better or worse – takes up right where they left off 20 years ago.
Honestly, if you're a fan of the genre this is clearly for the better. Opening track "Out of Control" is just perfect, ephemeral, hazy shoegaze. Is this a lazy rehash? Not at all. Lush broke up in 1996 at a critical and commercial high following drummer Chris Acland's suicide. Twenty years later, Blindspot is a lovely but somewhat lacking return but we can hope it's a sign of a tentative step into a full relaunch.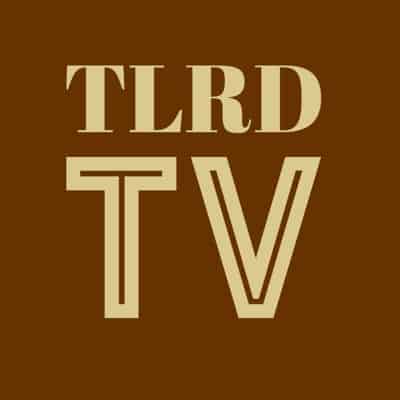 ---
Ben Watt – Fever Dream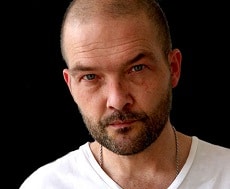 Ben Watt seemed lost to music as he fell ever more deeply into deep house and techno following the demise of Everything But the Girl after their hugely disappointing final (?) album Temperemental in 1991.
While Tracey Thorn has intermittently kept EGBT fans busy following a lengthy break, Watt became a DJ of all things and was more interested in holding club night in London.
Last year, he shocked fans with Hendra, a return to songwriting that was so pure as to be practically a follow up to his previous solo album, 1983's North Marine Drive.
On Fever Dream, fans might not be sure what they are hearing. This is Watt doing proper guitar rock. Not the arch, indie sort but the Joe Jackson / David Gilmour kind, at least on the first three tracks and the startling "Women's Company."
"Faces of My Friends" and "Running With the Front Runners" sound so much like early jazzy EGBT that you expect Thorn to pop up on backing vocals (sorry, she doesn't). However, on "New Year of Grace" Marissa Nadler is a good stand in.