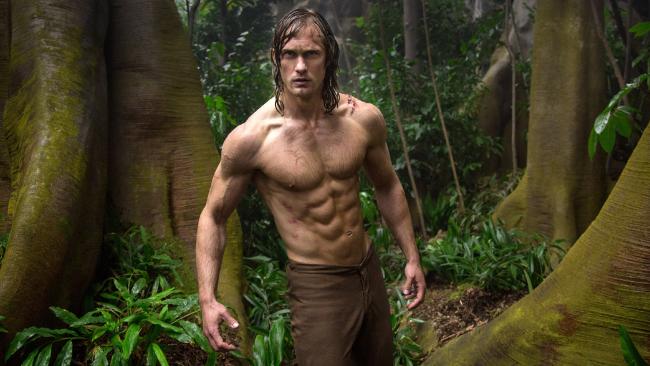 The Legend of Tarzan featured a kiss between Alexander Skarsgard and Chrisoph Waltz, but the filmmakers cut it, The Australian reports:
David Yates, the director, has acknowledged that in his film the relationship between Tarzan and Captain Rom, played by Christoph Waltz, has homoerotic undertones and told The Times: "We pared it back because it was almost too much. It was this really odd, odd moment when Christoph kisses him.
"We loved it at the time. But early test audiences were perplexed by it and in the end it just felt too clever and overworked."
The scene saw Captain Rom, sent by King Leopold of Belgium to take control of the region, kiss Tarzan while he was unconscious. Even so, the film keeps the line in which the captain tells Jane: "Your husband's wildness disturbs me more than I can even express."
Read our review of The Legend of Tarzan HERE.