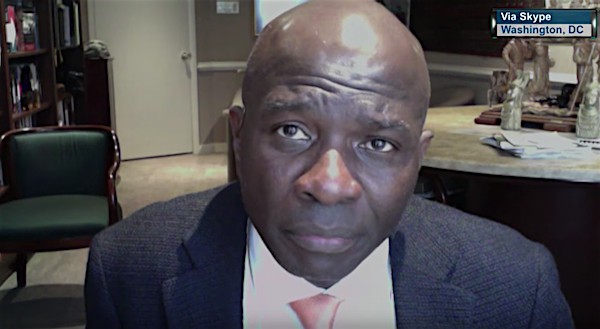 Armstrong Williams (above), a former top adviser to Ben Carson, was sued on Wednesday for sexual assault, battery and failure to pay wages by Charlton Woodyard, a male aide who claims that Williams demanded he give him a massage, groped him, and then "rebuffed his advances," the New York Times reports.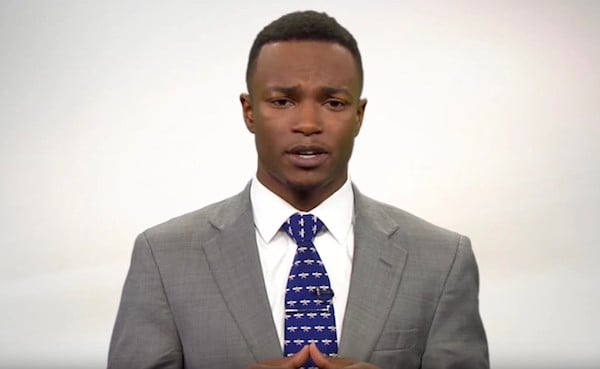 "I'm attracted to you, that's just a fact," Mr. Williams told Mr. Woodyard, according to the lawsuit.
While the incident went no further, the lawsuit said, Mr. Woodyard was soon demoted from his job in Alabama and was fired in April. He is suing Mr. Williams for sexual assault, battery and failure to pay wages.
Mr. Williams, who faced a similar lawsuit in 1997 and settled the case, denied the allegations in an interview on Wednesday. He said that Mr. Woodyard lived in his home temporarily, stayed out late partying, and was terminated from the job because of incompetence.
"This is someone that I cared about, we were tight, we were buddies, we hung out," Mr. Williams said, suggesting that Mr. Woodyard was trying to extort money from him. "I'm single, I'm a bachelor, I've had these kinds of allegations before. He wants to get paid for doing nothing."
Below, a video posted to Williams' YouTube account featuring Woodyard, titled "A Look Into Our Future: Charlton Woodyard".
https://www.youtube.com/watch?v=6AwlgFjYPZc