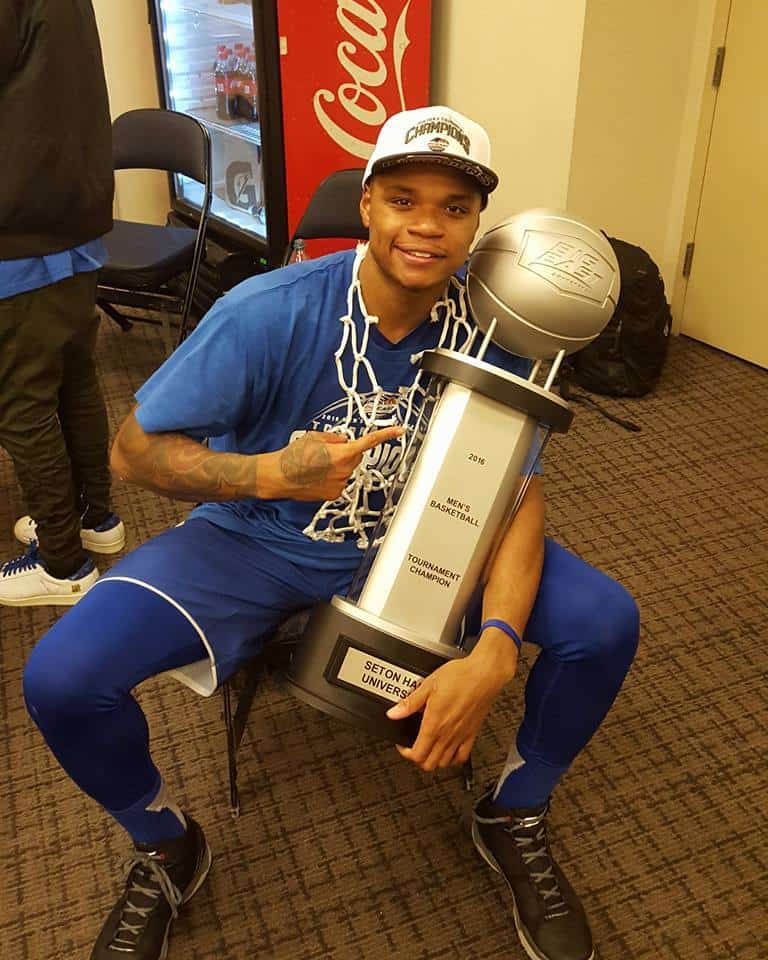 Out gay basketball player Derrick Gordon has announced he is leaving the sport to focus on become a firefighter in San Francisco.
Gordon came out in 2014 and became the first openly gay Division 1 basketball player in the NCAA. Gordon again made history this past spring as the first openly gay player to compete in the NCAA Men's Basketball Tournament, also known as March Madness.
Said Gordon of his decision to leave basketball behind, "I've had an amazing basketball career and want to thank everybody who has always been there supporting me every step on the way…But I'm making a change in my career…I will now be working towards becoming a San Francisco Firefighter!! I'm excited about this and looking forward to having a long career!!"
Gordon shared the news on Instagram.
SB Nation has more on Gordon's decision to leave the sport:
Despite seeming like an obvious candidate to land a professional contract somewhere, Gordon says that seeing the World Trade Center collapse across the river from his childhood home in New Jersey had a lasting effect on him.
 "It's something I thought about when I was little," Gordon explained to the Daily Hampshire Gazette. "I like to help people. I talked to my parents about it. It's the best decision for me to move on with my career.
"It's a lot different than basketball. But it's still working as a team and I'm doing it in the best city. It's a great opportunity and a great situation. At the end of the day as long as I'm happy that's all that matters."
Best of luck, Derrick!