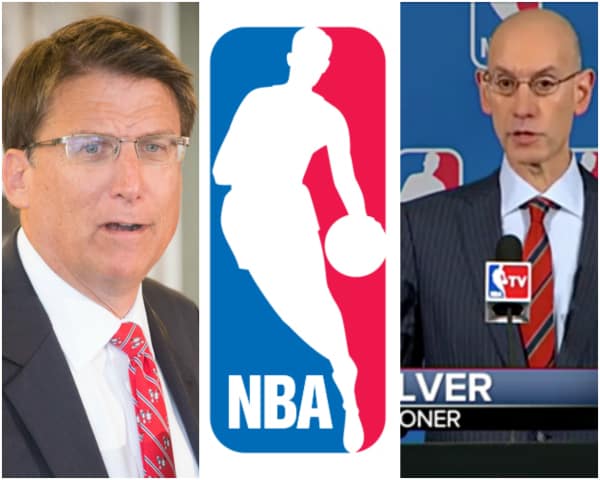 North Carolina Governor Pat McCrory on Friday blasted the NBA for pulling its 2017 All-Star Game from Charlotte over the the state's anti-LGBT 'bathroom bill' HB 2.
Earlier in the day, the NBA announced that New Orleans would be the new host of the All-Star Game after North Carolina legislators failed to make significant changes to HB 2.
McCrory's Communications Director Josh Ellis released a statement on his behalf. Ellis and McCrory criticized the NBA for pulling the game from North Carolina when it plays in games in China, a country with an abominable record on human rights.
Said Ellis, "According to his own statements, Commissioner [Adam] Silver has no credibility in telling America that he's more 'comfortable' playing a basketball game in the People's Republic of China with its oppressive human rights record, rather than the 9th most populous state in the U.S.A."
Ellis added of the NBA's decision, "This is another classic example of politically-correct hypocrisy gone mad. We are proud that Louisiana has joined 21 other states that are fighting for basic privacy expectations for our children and families in school restrooms, locker rooms and shower facilities."
McCrory has previously called the NBA's decision "total PC BS."