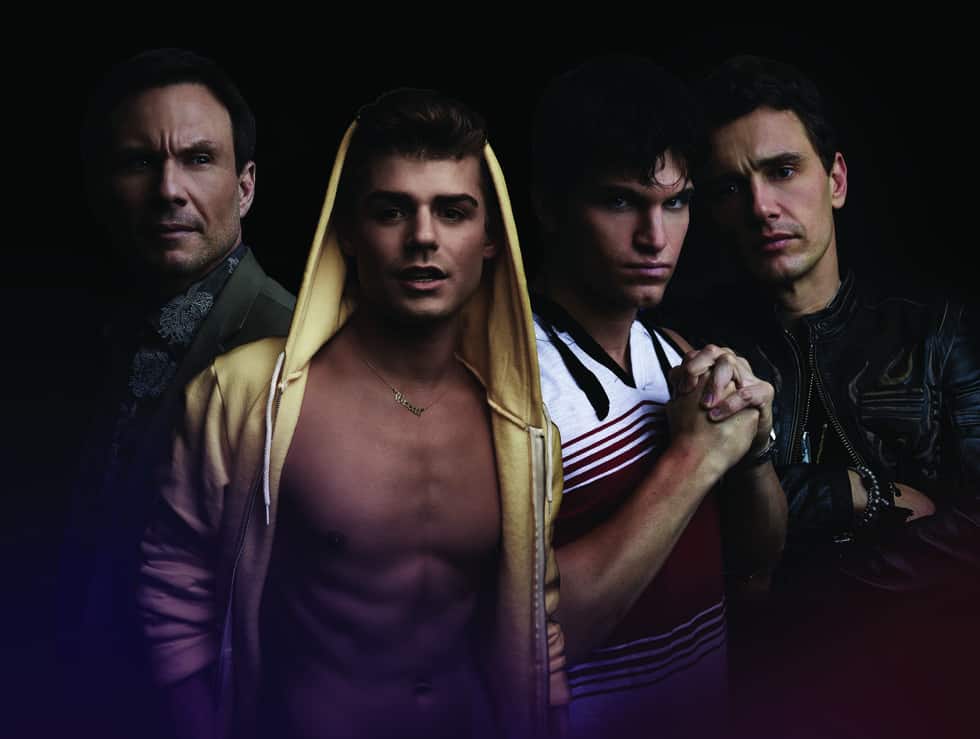 King Cobra, the movie about the murder of gay adult film producer Bryan Kocis and the rise of a young Brent Corrigan, has been picked up by IFC films.
That means you'll likely have a chance to get to see the film in theaters.
Written and directed by Justin Kelly (I Am Michael) and produced by James Franco (who also stars in the film), King Cobra premiered at Tribeca Film Festival earlier this year and just last weekend played at Outfest.
The film also stars Garrett Clayton, Christian Slater, Keegan Allen, Alicia Silverstone, and Molly Ringwald.
Via Variety: 
Jonathan Sehring, president of Sundance Selects/IFC Films, said, "'King Cobra' affirms that Justin Kelly is a major up-and-coming talent with a bright future. In our tradition of supporting emerging filmmakers, IFC Films cannot wait to bring his daring, darkly witty film to US audiences."
More background on the project from Deadline: 
King Cobra, based on a true story, centers on Sean Lockhart (Clayton), a 17-year-old who dreams of fame and success even though he's broke and without direction. When he meets the seemingly conservative Stephen (Slater), founder of Cobra Video, he starts to perform in gay porn under the moniker Brent Corrigan, creating a slew of wildly successful videos. When rival porn producers Joe (Franco) and Harlow (Allen) set their sights on stealing Sean from Stephen, a turf war ensues, resulting in a shocking, gruesome murder.