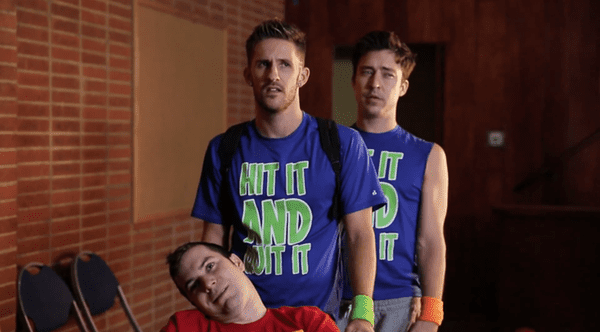 In the season 2 finale of Go-Go Boy Interrupted, your favorite over-the-hill go-go faces off with his bullies–the mean gays of West Hollywood–in a round of (what else?) gay dodgeball.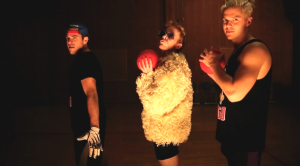 Danny starts the episode at a low-point: he's pissed off his mom and was tricked by the aforementioned mean gays (including Scott Evans) into thinking that Keith (Nick Adams) had a crush on him when he actually just wanted to use him as a subject for his dissertation (so sad). But Danny summons his inner strength to square off against his bullies in one last attempt to even the score.
This episode sees the return of Heather Morris (Katie) and Drew Droege (Ann Ziety) along with many other series regulars.
Watch, below.
And you can also catch up on the previous three episodes of Go-Go Boy Interrupted, here:
Catch up on more of season 2 of Go-Go Boy Interrupted HERE