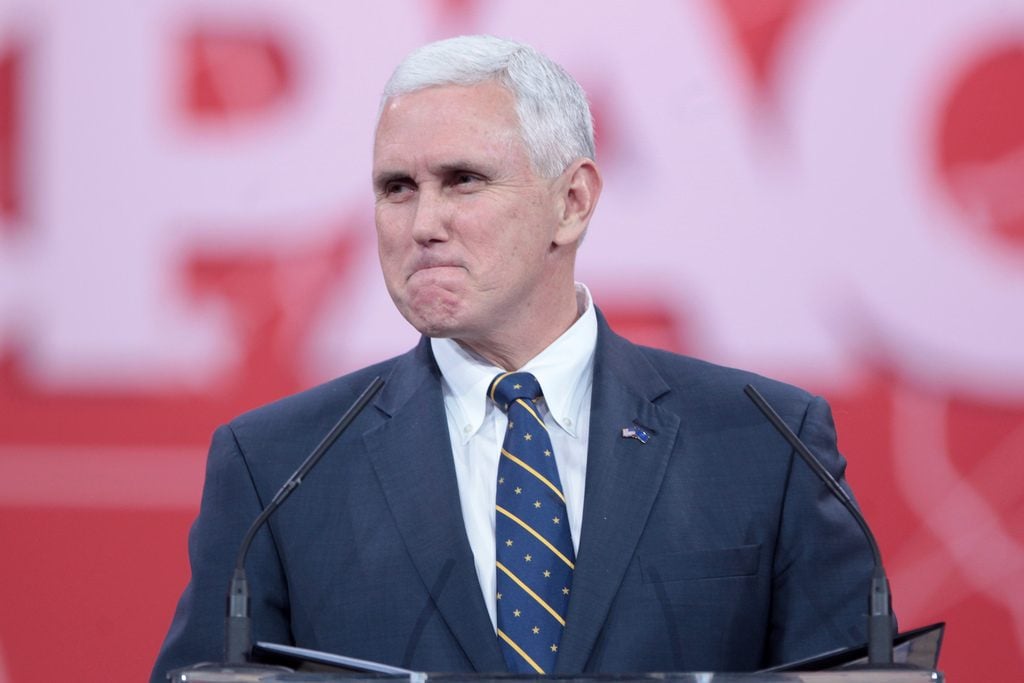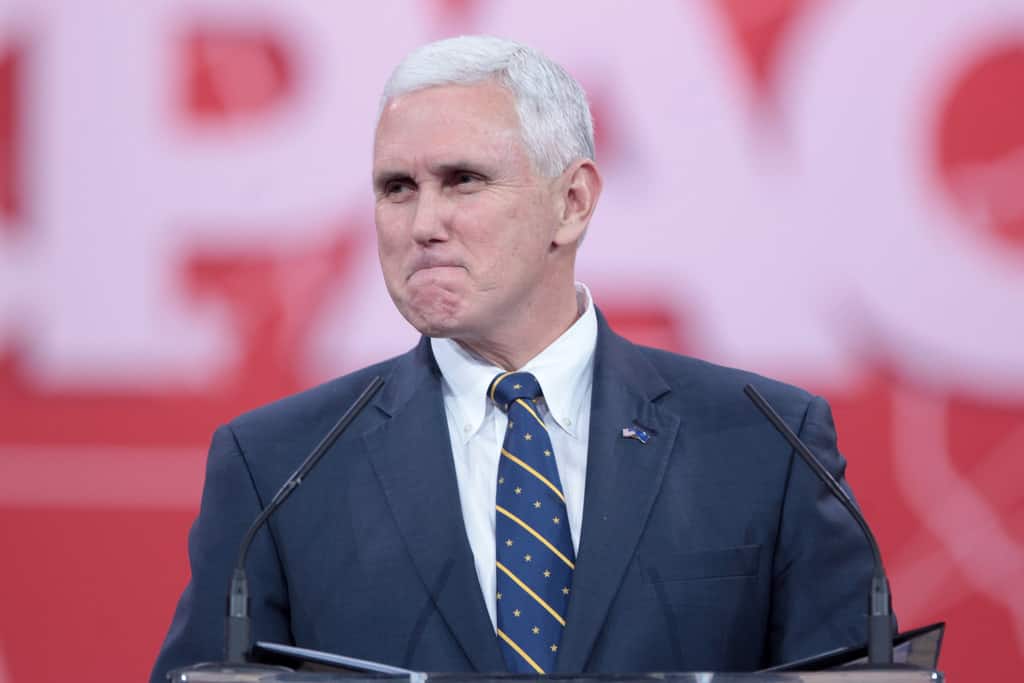 Donald Trump will likely name anti-LGBT Indiana Governor Mike Pence as his running mate on Friday, multiple sources are reporting.
Indications that Pence will be Trump's choice for VP began to leak from the campaign on Thursday. IndyStar, Politico, and The New York Times all say signs are pointing to Pence over rivals Newt Gingrich and Chris Christie. Via the NYT: 
Mr. Trump's advisers have told national Republican officials that they are preparing to make an announcement with Mr. Pence, according to three people with knowledge of the conversations, who were not authorized to discuss them publicly. His campaign has said that it will unveil a running mate for Mr. Trump in New York on Friday.
Mr. Pence, a former congressman and radio host, emerged over the last week as the strong favorite of Mr. Trump's political advisers and senior officials in the Republican Party.
Pence rose to national notoriety after he passed the heinous anti-LGBT 'license to discriminate' bill back in 2015. That law gave business owners the right to discriminate against customers on the basis of the sexual orientation or gender identity under the guise of so-called 'religious freedom.' That bill ended up drawing condemnation from a majority of Hoosiers and a majority of Americans.
Pence repeatedly defended the 'Religious Freedom Restoration Act' (RFRA), as it was called, and famously refused to say he was against LGBT discrimination after being asked 8 times by George Stephanopoulos whether it should be illegal to discriminate against gays or lesbians.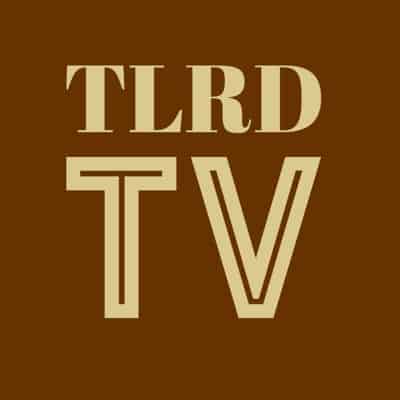 After RFRA brought disaster for Indiana's business community, Pence then refused to sign an LGBT rights bill proposed by Indiana lawmakers because he said it "diminishes the religious freedom" of Hoosiers, adding that protecting LGBT people from discrimination would somehow infringe on the constitutional rights of religiously-minded citizens.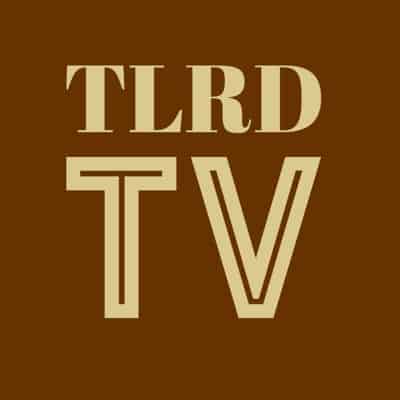 More on Pence's anti-LGBT credentials via HRC blog: 
Pence also opposes marriage equality and Department of Education guidelines supporting transgender students. When serving in Congress, he voted against the Employment Non-Discrimination Act, the repeal of "Don't Ask, Don't Tell" and the Matthew Shepard and James Byrd Jr. Hate Crimes Prevention Act, calling it a "radical social agenda."
"As Governor of Indiana, Mike Pence has given us all a preview of his vision for America — a future where LGBTQ people everywhere are put at risk for discrimination because of who they are or whom they love," said HRC Senior Vice President of Policy and Political Affairs JoDee Winterhof. "It's alarming that Donald Trump is considering putting an atrociously anti-LGBTQ Governor like Mike Pence just a heartbeat away from the Presidency. If Trump's own despicable anti-LGBTQ record wasn't enough, this reality is a vivid reminder of what disaster a Trump-Pence administration would spell for LGBTQ Americans and our allies."
For a throwback skewering of Pence, check out John Stewart's famous takedown of the Indiana Governor, below.