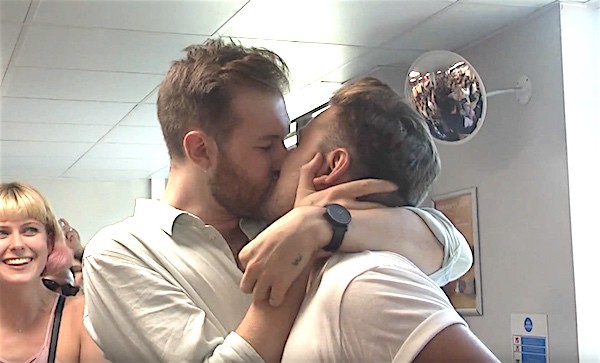 A mass kiss-in took place on Saturday at the London supermarket Sainsburys in reaction to the store's security guard, who last week told a gay man that holding hands with his partner in the store was "inappropriate."
To the bigot who complained about my bf & I holdin hands & the security guard at @sainsburys who felt the need to 'talk' to us outside🖕🏻

— Thomas Rees (@_thomasrees) August 8, 2016
32-year-old Thomas Rees (above left) was shopping in Sainsbury's in Hackney on Monday when he and his boyfriend Josh Bradwell were "beckoned over" by the security guard. In 2014, a Sainsbury's in Brighton, England apologized after a security guard asked a lesbian couple to leave the store following complaints from other customers
Approximately 200 people showed up for the kiss-in in Hackney, east London, danced to Diana Ross and Donna Summer music, waved rainbow flags, and hugged and kissed after hearing from Rees and Bradwell.
"The number that turned out was absolutely insane, we were not expecting this at all," Bradwell said.
"We were right to be holding hands because when someone questions your behaviour in such a direct manner you can't help but analyse how you are perceived by society," said Rees.
"When your community come behind and say 'you were right and you are right', all that does is amplify your feelings. We were right to complain and do what we've done and fight those people who said we were wrong."
At least one member of the public shouted at the group to "get off my street", but the protesters were undeterred.
Check out the scene in a few videos: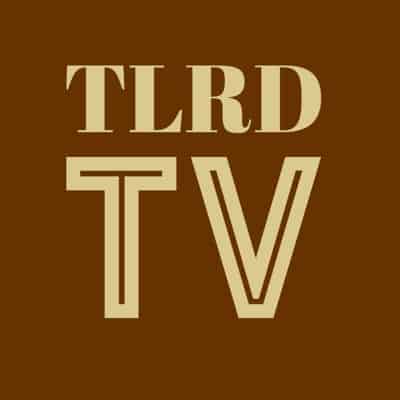 https://www.youtube.com/watch?v=sRIEq6M6dVk
https://www.youtube.com/watch?v=ZGZ1NolhcUo