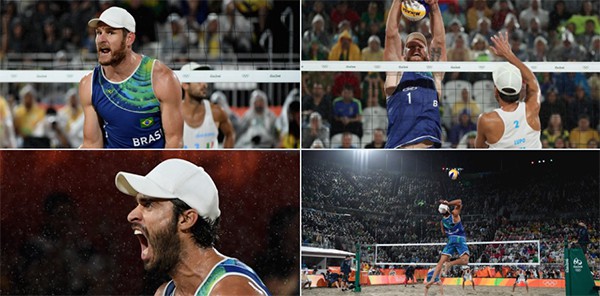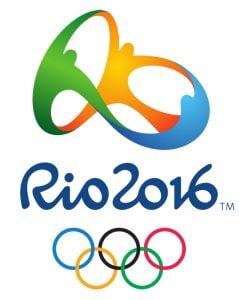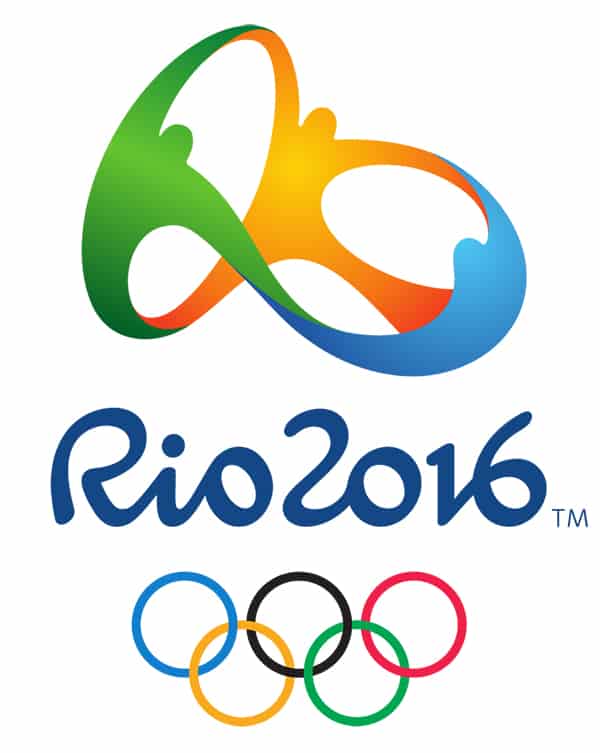 It's hard to believe that Rio 2016 has other news other than LochteGate and his apology. But, no worries. We got you covered.
♦
Athletes woke up to a hot and sunny day in Rio yesterday. At 11am, 56 men ran across the sands of Copacabana into the water of the famous beach as the Olympic men's triathlon got officially underway.
After a 1.5km swim, 40km cycle and 10km, and exactly one hour, 45 minutes and one second later, favorite Alistair Brownlee of Great Britain crossed the finish line, becoming the first triathlete to defend his Olympic title. Six seconds later, his brother Johnny Brownlee — bronze in London 2012 — joined him, and won the silver.
"We've done it," one of them said – before they grabbed each other's hands.
.@AliBrownleetri & @jonny_brownlee provided one of the defining #Triathlon moments yesterday. But what was said? pic.twitter.com/8H4337FBj6

— Team GB (@TeamGB) August 19, 2016
♦
In a thrilling final at the men's field hockey tournament, Argentina — or Los Leones — played Belgium and won the gold with a 4-2 victory.
Los Leones have always been the sideshow to the acclaimed women's side, Las Leonas, who medaled at the previous four Olympics. But the Leonas never won Olympic gold, reported the Associated Press.
We were very happy to see the team celebrating right after the match. But it was even better to see their celebration when they got to the locker room.
#LeonesDeOro orgulloso de ustedes, vamos argentina carajoo 💪 pic.twitter.com/2cnLi0Khuc

— Mati (@Mativazquez21) August 18, 2016
Campeones olímpicos! #LeonesDeOro pic.twitter.com/HF0PxDusSa

— Facu Callioni (@FacuCallioni) August 19, 2016
♦
When wrestler Risako Kawai of Japan won the gold medal  in the freestyle 63kg class, she celebrated by slamming her 56-year-old coach Kazuhito Sakae onto the mat.
Twice.
Then she used her neck and shoulders to lift him up and the duo walked around celebrating Japan's fourth gold in wrestling.
Japanese wrestler Risako Kawai celebrated winning #gold by throwing her coach to the floor…twice 😂 #Rio2016 pic.twitter.com/vWfrL2BIxk

— B/R Football (@brfootball) August 19, 2016
#Rio2016 Japanese wrestler Risako Kawai's celebration is the best thing you will see today. https://t.co/wdhDo1goim pic.twitter.com/rvpPgTR1r1

— IndiaToday (@IndiaToday) August 19, 2016
♦
American Ashton Eaton won decathlon gold and became the third man to retain the title, after Great Britain's Daley Thompson and US's Bob Mathias.
"To win two Olympic golds in a row like Daley Thompson is very special," the 28-year-old told reporters after the win. "One day, I'm going to have to meet Daley, shake his hand and thank him for giving me something to chase after."
Kevin Mayer of France took the silver, and Damian Warner of Canada won the bronze.
♦
Usain Bolt won the 200m final — his eighth gold medal — and he's now just one gold away to reach his "triple triple" goal: winning the gold for the 100m, the 200m and the 4X100m races, in three Olympic games.
He certainly gets a gold medal for confidence (and possibly the very last place in modesty.)
Usain BOLT (JAM): "I've made the sport exciting, I've made people want to see the sport. I've put it on a different level." #AT #M200m #gold

— Olympic News Service (@ONS_Rio2016) August 19, 2016
Usain BOLT (JAM): "I don't need to prove anything else. What else can I do to prove to the world I am the greatest?" #AT #M200m #gold

— Olympic News Service (@ONS_Rio2016) August 19, 2016
Usain BOLT (JAM): "I am trying to be one of the greatest. Be among ALI and PELE." #AT #M200m #gold

— Olympic News Service (@ONS_Rio2016) August 19, 2016
Usain BOLT (JAM): "There are no words, eight-time Olympic Champion. It's my last Olympics. I can't prove anything else." #AT #M200m #gold

— Olympic News Service (@ONS_Rio2016) August 19, 2016
♦
In a dramatic women's 4x100m relay Team USA dropped the baton, Brazil and China were disqualified and the four Americans ran the race again, hours later, by themselves.
During the second leg of the race, Allyson Felix was about to hand off the baton to teammate  English Gardner when a Brazilian runner inadvertently touched her on the elbow. Felix tripped, and the baton was dropped.
Team USA protested after the race, and the women were allowed to run again in the evening. They did, their time qualified them for the final, but disqualified China, which occupied the final position.
Allyson Felix stumbled and the U.S. women couldn't make the handoff in the 4×100-meter relay. pic.twitter.com/AE05GS7TMV

— SB Nation (@SBNation) August 18, 2016
♦
In men's beach volleyball, Alison Cerutti and Bruno Schmidt of Brazil overcame pouring rain in Rio and beat Italy 2-0 to win the gold medal.
During the second set Italy had a 4-point lead, but Brazil was able to equalize the score at 14-14 and Cerutti's "monster block" helped the duo close the deal. It was way past midnight when the crowd in the packed arena — drenched from the pouring rain — went wild.
It was Brazil's second gold medal in men's beach volleyball since Athens in 2004.
Party time in #Rio2016 🎉🎉🎉

Brazil win the men's beach volleyball and the crowd goes wildhttps://t.co/hPwxHk4Hrx pic.twitter.com/N0bJS8QAVO

— BBC Sport (@BBCSport) August 19, 2016
https://twitter.com/dlBrazilnews/status/766566836292857857?lang=en
Congrats, @AlisoneBruno (#BRA) on winning #gold in men's #beachvolleyball ! #Olympics #Rio2016 pic.twitter.com/W1XTs8rjZX

— Olympics (@Olympics) August 19, 2016
https://twitter.com/DavidReinhart/status/766475287429210112?lang=en
Uh, @DavidReinhart… No you are not.
https://twitter.com/AlisoneBruno/status/508379207207223296