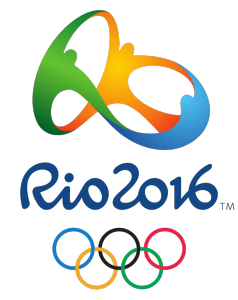 Wow. What a night for the host country.
Brazilians went wild after their team, the seleção, won their first ever gold medal in soccer, beating Germany at the iconic Maracanã stadium.
The stakes were extremely high as the country's national sport and most intense passion tried to regain the world's respect after the humiliating 7-1 defeat to Germany at the World Cup semifinal in 2014.
It worked.
The dramatic match finished 1-1 after overtime and had to be decided by the dreaded penalty shootout. An entire nation held its breath until Brazil goalkeeper Weverton defended Nils Petersen fifth kick.
Then, Neymar the loved-then-hated-then-loved-again captain of the team, scored Brazil's fifth — and golden goal. Pure poetry.
After a slow start to the tournament, with scoreless matches against both South Africa and Iraq, Brazilian fans had committed the ultimate act of sacrilege: they started crossing out Neymar's name on the back of their jerseys.
But after last night, all's forgotten. Neymar is king, again.
"With the help of Neymar's foot Brazil finally wins the gold in the Olympic Soccer", noted sports journalist Gustavo Martinez. "As of today, Brazilians have won everything in football."
Germany had the last laugh at the World Cup.

Now Brazil cry tears of joy.https://t.co/jazAnQQpbq pic.twitter.com/Z3aJpMOGnY

— BBC Sport (@BBCSport) August 20, 2016
♦
After Bolt's "triple-triple" earlier in the week, yesterday in Rio the athletic glory went to Mo Farah's "double-double."
The British distance runner (who had already made headlines last week when he fell down during the 10,000m race, but still  won the gold) won last night's 5,000m, as well.
Farah had won the same races in London 2012, making him the second man to win both long-distance events after Finland's Lasse Virén did it in 1972 and 1976.
https://twitter.com/JamesMelville/status/767291424794636288
American Paul Kipkemoi Chelimo finished second, but it was disqualified for a lane infringement. A few moments later, however, IAFF, track and field's governing body, said he hadn't broken any rules and would in fact get the silver medal.
Hope you all are watching this 5000m medal ceremony back home. @Paulchelimo just looks so stunned. This is just…wonderful. #Rio2016

— USATF (@usatf) August 21, 2016
Sadly, American viewers weren't able to see the ceremony live. NBC aired Ryan Lochte's interview instead, which frustrated some viewers:
We are watching Ryan Lochte fake contrition.

— Patrick MacDonald (@CoachMacDonaldP) August 21, 2016
we would be if @NBCOlympics wasn't interviewing Lochte again 😤😤😤😤

— Sarah Hopkins (she/her) (@MNXCCoachHop) August 21, 2016
I wish we could! Thanks @NBCOlympics …. hmph.

— Bill (@sr71fan90) August 21, 2016
♦
Team USA pulled a different "double-double" win last night, with gold medals for both the men and the women in the 4x400m relays.
It was the women's sixth straight victory in the event, and anchor Allyson Felix became the most decorated female track and field athlete in history, winning her sixth Olympic gold medal.
Allyson Felix just made history https://t.co/a9ZJ4qmvDm

— HuffPost (@HuffPost) August 21, 2016
♦
Caster Semenya won gold in the 800m race and we could finally see the South African middle-distance runner smiling, while celebrating her personal best time of 1min 55.28sec, and a new South-African record.
Since the 2009 world championship when Pierre Weiss, the general secretary of IAAF said that she was a "woman, but maybe not 100 percent," and forced her to undergo gender tests, she became a very reserved athlete.
She has since been diagnosed with hyperandrogenism, (her testosterone levels are higher than most women and more similar to men's), but "perhaps no female athlete has faced such brutal scrutiny by fellow competitors, sports officials and journalists," the New York Times wrote.
In a rare post-race conference (her first major appearance since she won silver in 2012), Semenya told reporters: "It's not about looking at people, how they look, how they speak, how they run. It's not about being muscular. It's all about sports."
She added that her priority after the interview was to call home. "My wife is waiting for my call," she said. Semenya married her longtime girlfriend Violet Raseboy last December.
Yes!! Just landed to see @caster800m won #Gold for #RSA Fantastic. So proud. Congratulations #Rio2016 pic.twitter.com/psXCFbz2yA

— GARY PLAYER (@garyplayer) August 21, 2016
♦
Super stylish high jumper Ruth Beitia of Spain proved the old sports cliché "never give up" sometimes does pay off.
The 37-year-old finally won gold, competing in her fourth Olympics. She finished 16th in Athens, seventh in Beijing and fourth in London. But Rio gave her gold. She didn't miss a single jump at all three heights leading up to the final bar.
"I'm happy," she told Reuter's Nick Mulvenney. "Never did I think I'd be competing again after the London Olympics. My dream has become a reality."
¡Ruth Beitia #Oro  !!!
¡¡¡ Grande!!! pic.twitter.com/vS3PLxv9mM

— Ana Isabel Pérez (@Anai_pb) August 21, 2016
♦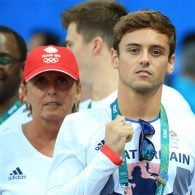 Diver Tom Daley, of Great Britain had a major disappointment when he didn't qualify for the finals.
After scoring the highest points on Friday's early qualifiers for the Olympic 10m platform diving competition — and the "highest score ever in an Olympic Games" — Daley couldn't impress the judges and had to deal with a shocking early elimination.
The 2012 bronze medalist who had already won a medal in Rio (synchronized diving with partner Daniel Goodfellow) was heartbroken.
"I'm in shock right now. I'm the only one who could challenge the Chinese for that gold medal. In the Olympics, you can get your dreams crushed. I've been feeling really, really good. In training, everything has been going really well. Right now it's just kind of heartbreaking to think that it just didn't happen for me today," he told reporters after he exited the competition. 
Truly heartbroken. but I will never give up on my dream of being an Olympic champion. pic.twitter.com/lflU8vACod

— Tom Daley (@TomDaley1994) August 20, 2016
♦
In men's waterpolo, Serbia beat Croatia 11-7 to win gold, and Italy won the bronze medal, after beating Montenegro 12-10.
We don't like to brag, but we did tell you how hot the Serbian waterpolo team was — in more ways than one — on our Rio 2016 – Day One Report.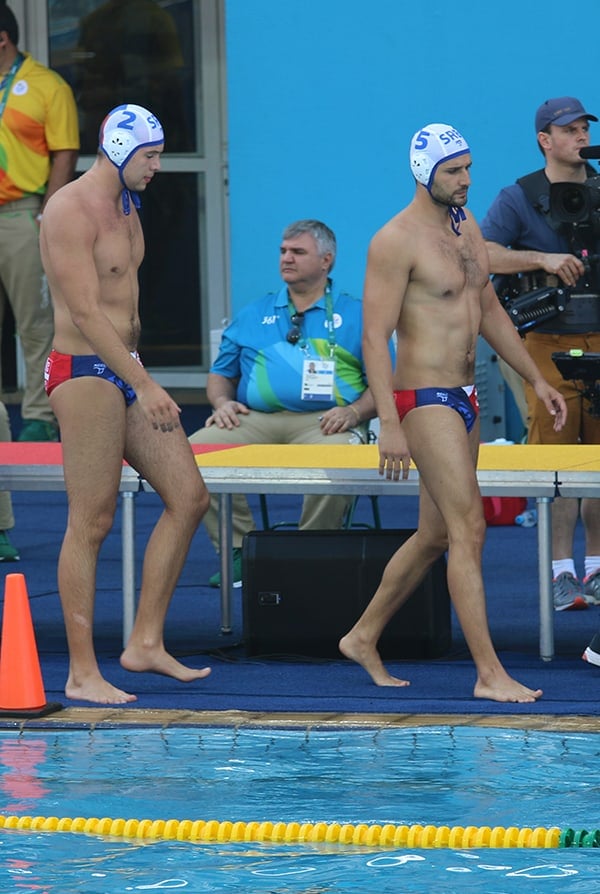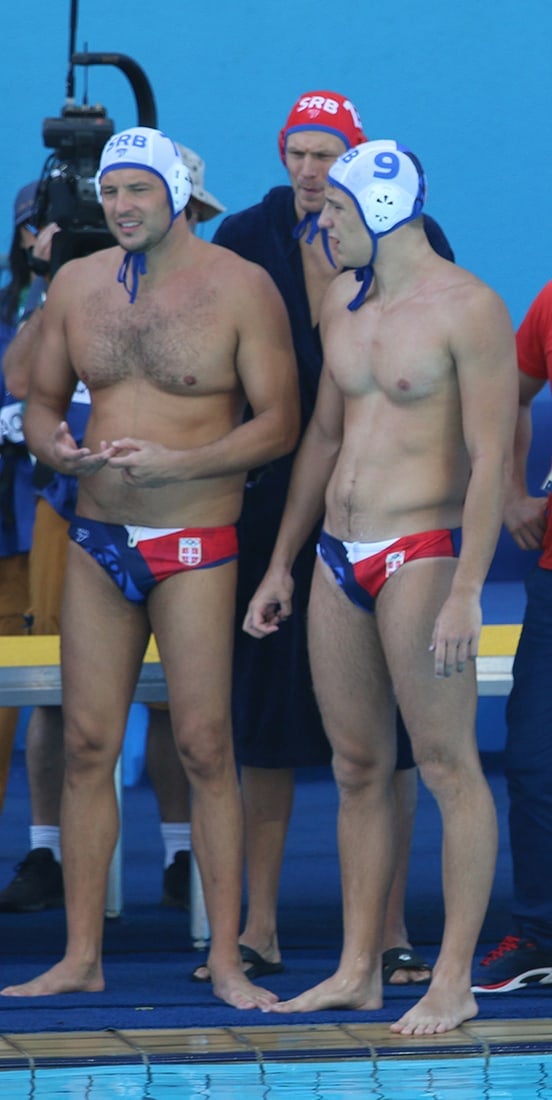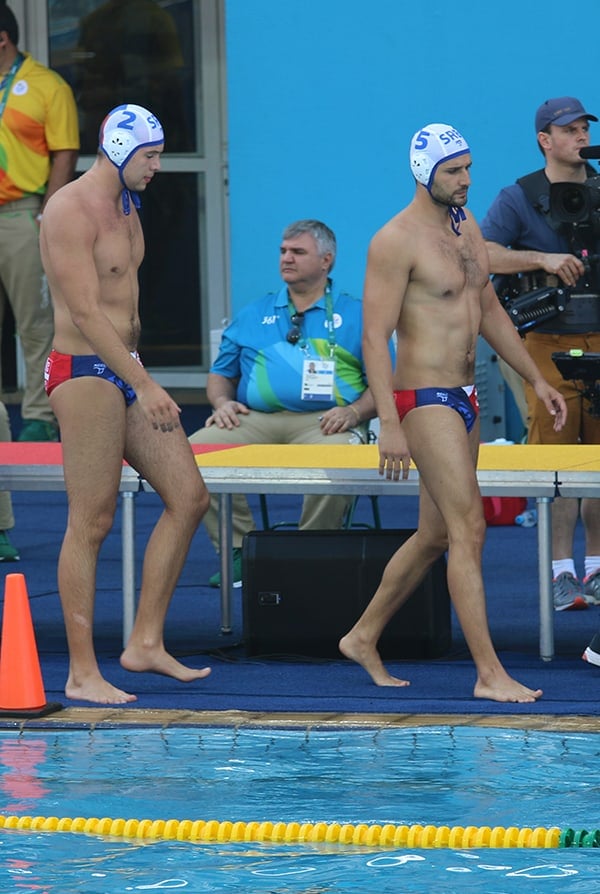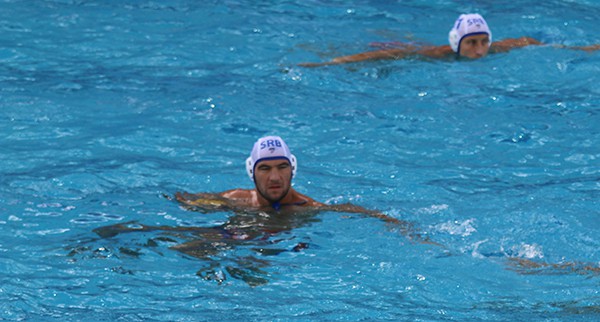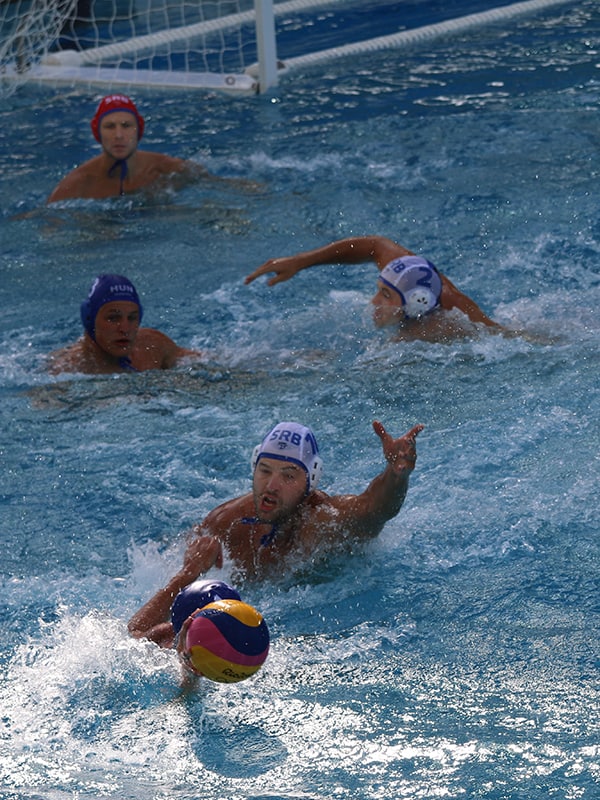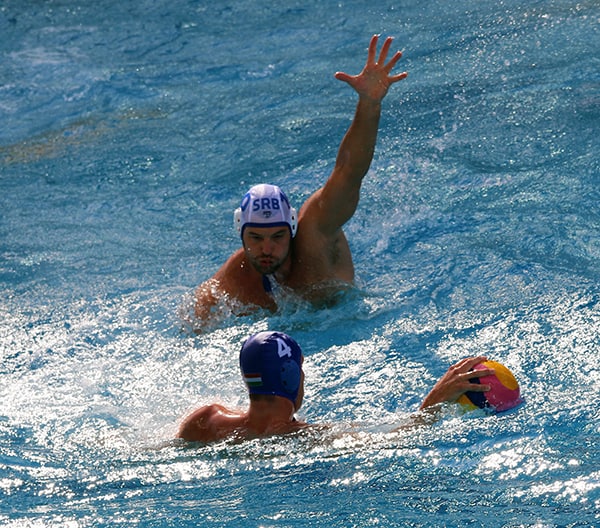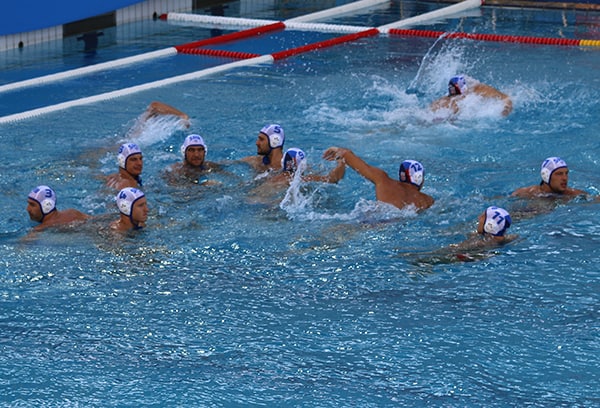 ♦
With 27 gold and 66 total medals so far — with at least another one guaranteed: boxer Joe Joyce will fight the super-heavyweight final Sunday — Rio 2016 has been Great Britain's most successful overseas Olympics ever (Team GB won 146 medals in London 1908). It is also the first time since the modern Olympic era began in 1896 that a country has increased its medal tally at the summer Games immediately following one it hosted, as the BBC pointed out.
Team GB have 66 medals. What a time to be alive! What amazing athletes we have in this little country we have #Olympics #TeamGB

— Scarlett Moffatt (@ScarlettMoffatt) August 21, 2016
How amazing are #teamGB doing ! Proud to be British 🇬🇧

— Duncan james (@MrDuncanJames) August 20, 2016
https://twitter.com/Punkedcaniff/status/767313067092930560
TeamGB in Rio surpassing London 2012 is a triumph. Will be an ever greater one if this time it can inspire Britain to become more active.

— Dan Roan (@danroan) August 21, 2016
Except for British journalist and Donald Trump's Celebrity Apprentice winner Piers Morgan, whose tweet about Team GB's performance has gone viral:
Just can't get excited by Silver & Bronze medals.
You win or you lose.
Gold is all that matters. #Olympics2016

— Piers Morgan (@piersmorgan) August 10, 2016