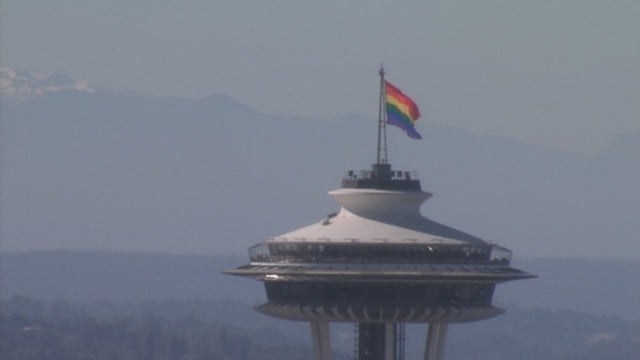 Seattle on Monday became the fourth city and the ninth U.S. jurisdiction to ban the harmful, discredited practice of gay conversion therapy for minors.
However, despite the fact it is opposed by virtually all of the major medical and mental health organizations, conversion therapy remains legal in nearly 80 percent of the nation, according to Towleroad's calculations.
In addition to Seattle, gay conversion therapy is now banned in Cincinnati, Miami Beach and Washington, D.C., as well as five states: California, Illinois, New Jersey, Oregon and Vermont. (Some of the bans explicitly include gender identity, while others do not.)
According to 2014 Census estimates, those nine jurisdictions were home to 70 million people in 2014, or 21 percent of the nation's total population of 318.9 million.
Seattle's ban, which passed the City Council unanimously, imposes a fine of up to $1,000 on licensed mental health providers who try to change the sexual orientation or gender identity of people under 18, according to the Post-Intellegencer. The ban also makes it a misdemeanor charge to advertise the service, but it doesn't apply to adult clients or faith-based practitioners.
Seattle Councilwoman Lorena Gonzalez brought forward the ordinance after a conversion therapy ban passed the Washington state House, but died in the Republican-controlled Senate, in 2014.
Last month, delegates to the Republican National Convention added a plank to the party's platform saying parents should be free to make medical decisions about their children without interference, which many have interpreted as an endorsement of LGBT conversion therapy.