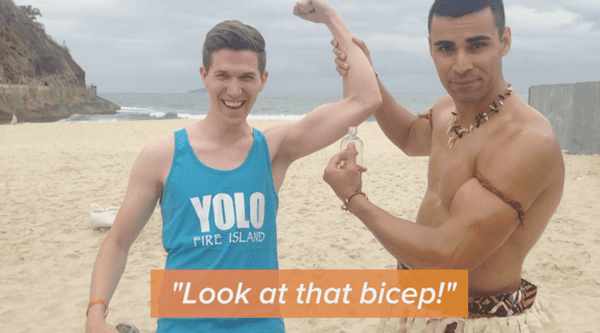 Pita Taufatofua, the Tongan flag bearer who broke the internet during the Olympic opening ceremonies on Friday when he entered the arena shirtless and greased up, is showing you how to get oiled up like an Olympian.
Taufatofua showed the Today show's Alex Ficquette, known as 'Alex on the Plaza', how to apply coconut oil to show off your hard body.
It's a nice turn of events for Taufatofua, who recently found himself speechless when Today show hosts Jenna Bush (yes, that Jenna Bush), Natalie Morales, and Hoda Kotb rubbed oil all over him. 
According to Taufatofua, coconut oil is "magical" and makes "muscles grow 100% better."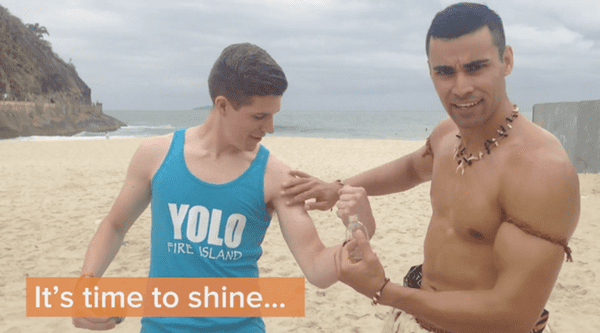 Ficquette for his part asked Taufatofua about Tongan culture. For instance he wondered, "If I'm in Tonga, does [coconut oil] always get put on by someone like you?"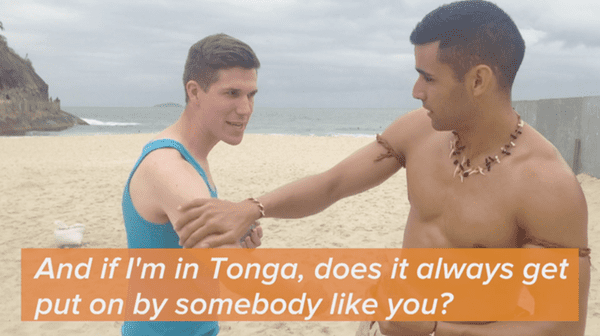 Watch, below.