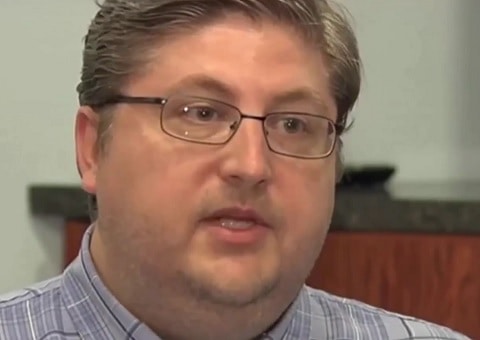 A Social Security Administration employee in Illinois has retained a lawyer after he refused to watch an LGBT inclusion video, citing religious freedom.
Champaign-based David Hall has been suspended without pay for two days and says he is expecting to be fired.
According to IllinoisHomepage.net, Hall said:
"I can't be any more sorta Christian than you can be sorta pregnant.
"They wanted me to certify that I had completed the training. I'm not going to certify sin.
"My complaint is more with the fact that it was mandatory. We have never done that for another particular class of people. This is the only group of individuals that we've done it for. We haven't done it for veterans, the disabled, blacks, Hispanics, or anything else."
"I would argue that it's not a training video. It's promoting an agenda and a lifestyle that I simply don't agree with."
He added that he has LGBT friends and family members and has "no animosity towards anyone."
In a statement, the regional Social Security office said:
"In support of an inclusive work environment, as well as exemplary customer service, the Social Security Administration recently announced a diversity and inclusion training on the Lesbian, Gay, Bisexual and Transgender (LGBT) Community to our employees.  This mandatory video training reminds our employees of their responsibility, as representatives of the agency, to provide the highest levels of service to our customers.  The training includes a brief session on tips for increasing cultural awareness in a diverse and inclusive environment.  We are unable to comment on specific personnel matters."
Federal worker, David Hall, of Tolono, Illinois, would rather be fired than watch LGBT diversity video. So see ya! https://t.co/RPiDAn1D1g

— trplback (@trplback) September 10, 2016
Hall will be represented by Chicago attorney Jason Craddock who also represented Timber Creek Bed & Breakfast after the owners refused to allow a same-sex civil union on the premises in 2011. In March, Timber Creek's owners were ordered to pay a fine of $80,000.
Watch a report below.