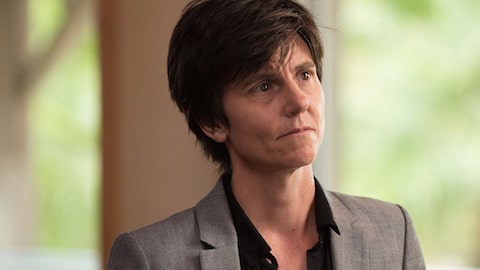 Check out our weekly guide to TV this week, and make sure you're catching the big premieres, crucial episodes and the stuff you won't admit you watch when no one's looking.
Actress (and icon) Ellen Page returns with Ian Daniel for another season of Gaycation on Viceland. The globetrotting series chronicles the lives of the LGBTQ community around the world, including stops this season in India, Georgia, Russia and Ukraine. Catch the season two premiere Wednesday at 10:30 p.m. Eastern.
The remaining queens get a little lesson in herstory on RuPaul's Drag Race All Stars 2 Thursday at 8 p.m. Eastern on Logo. Will Alaska and Katya continue to dominate? Catch up and share your theories on our weekly recaps.
Logo's gay answer to reality stalwart The Bachelor has already generated a fair amount of buzz. From contestants disclosing their HIV-status to the star's past as an escort, Finding Prince Charming has been grabbing headlines ever since it was announced earlier this year. Join host Lance Bass and a gaggle of thirsty suitors for the series premiere, Thursday at 9 p.m. Eastern on Logo.
Louis C.K. lends his stamp of approval to a new show from Louie writer and costar Pamela Adlon. Better Things follows Adlon's Sam, a struggling actress and single-mom, as she does her best to maintain her dignity. The series premieres Thursday at 10 p.m. Eastern on FX.
You won't know whether to laugh or cry watching One Mississippi, the new show from out comedian Tig Notaro, but that's sort of her whole thing. After rocketing to mainstream attention with a legendary stand-up that detailed her battle with breast cancer and C. diff as well as the sudden death of her mother. The series, premiering on Amazon this Friday, picks up in the throes of all that drama, but with Notaro's signature deadpan humor.
What are you watching this week on TV?