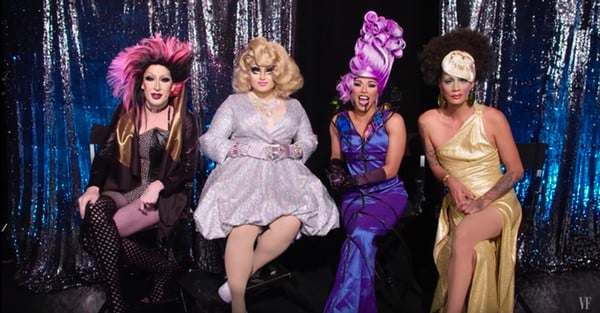 Did you enjoy the clip earlier this week of Shangela, Detox, Raja, and Kim Chi modeling 103 years of drag fashion?
Well, the queens are back in their second video for Vanity Fair and this one's all about "the glossary of drag".
So, if you think you've been using a few terms correctly all along — specifically "tea, Judy, werk, read, a Kiki, come through, serving it, tuck, beat, fish, geish, and halleloo  — you may want to double check with these experts.
Watch: