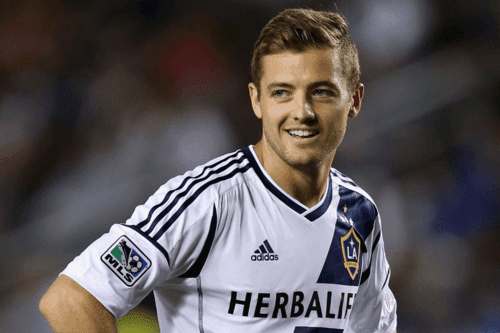 Though most sports fans would feel comfortable with their club signing an openly gay player, 8 percent of British football fans would stop watching their team if there was a gay player on it, according to a survey taken by BBC Radio 5.
Speaking to BBC Radio 5 live on Wednesday, [Football Association chairman Greg] Clarke said he stood by his "personal view" that "vile abuse" from a "small minority on the terraces" must be solved before any gay footballers "take that risk" to come out.
"If they want to take that risk I would respect them and support them," said Clarke. "But we can't promise to provide them at the moment with the required protection. We need to redouble our efforts to provide that safe space."
Clarke added that he hoped to achieve that in a "year or two".
In an online survey of more than 4,000 people commissioned by Afternoon Edition and carried out by ComRes, 71% of football fans said clubs should do more to educate fans about homophobia. And 47% of all sports fans – 50% of football supporters – say they have heard homophobic abuse at matches.
Former Premier League striker Chris Sutton told Afternoon Edition that Clarke had "taken the easy way out" by being "dictated to by 8% of cavemen".
In other areas of the world, the sport is still grappling with homophobia.
In Spain, the sport's first openly gay referee, Jesus Tomillero returned to work after quitting in May due to anti-gay harassment from fans. Unfortunately, Tomillero immediately began to be subjected by the same abuse.
In the U.S., midfielder Richard Chaplow of the Orange County Blues was suspended and fined after calling out LA Galaxy player Robbie Rogers a "queer" repeatedly during a game in August.