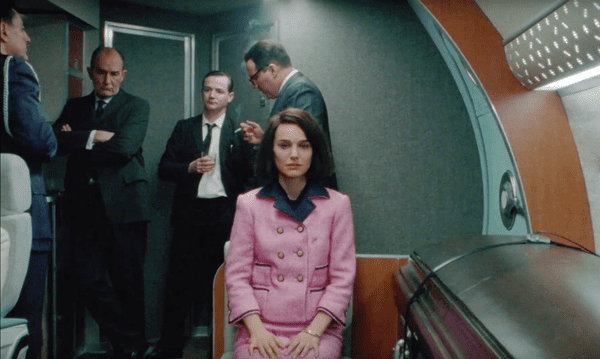 The first trailer for Jackie has just been released. The film follows iconic first lady Jackie Kennedy (Natalie Portman) in the aftermath of her husband's assassination in Dallas.
The film's synopsis via Fox Searchlight:
JACKIE is a searing and intimate portrait of one of the most important and tragic moments in American history, seen through the eyes of the iconic First Lady, then Jacqueline Bouvier Kennedy (Natalie Portman). JACKIE places us in her world during the days immediately following her husband's assassination. Known for her extraordinary dignity and poise, here we see a psychological portrait of the First Lady as she struggles to maintain her husband's legacy and the world of "Camelot" that they created and loved so well.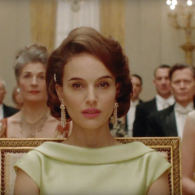 As The Playlist notes, both the film and Portman's performance got rave reviews at the Toronto International Film Festival, making it an early Oscar contender: 
Every once in a while, there are one or two movies that emerge at the fall festivals with no set release date, only to wow crowds and critics, and rushed into the Oscar season. And this year, that crown belongs to "Jackie." Pablo Larrain's movie was a bit of an unknown quantity heading into Venice and TIFF, but after a strong reception at both festivals, Fox Searchlight is hoping they have new player for the months ahead (particularly now that "The Birth Of A Nation" feels like a big question mark).
Jackie hits select theaters on October 2.
Watch the trailer, below.