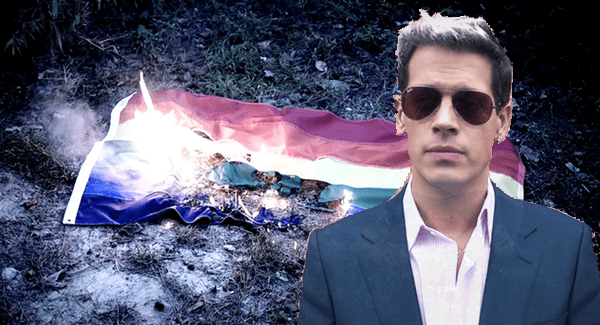 In a new pro-Donald Trump campaign ad titled, "America: Don't Make Europe's Mistake (Vote Trump)", gay white supremacist, Islamophobe, transphobe, fame-whore, and conman Milo Yiannopoulos burns a rainbow flag in a desperate attempt to paint the Democratic party and Hillary Clinton as being anti-LGBT.
The ad includes voice-over of a speech Yiannopoulos gave outside the Pulse nightclub merely three days after the horrific mass-shooting that took 49 lives. The speech was titled, "Absolutely Haram: Islam versus Gays."
While his speech plays, a rainbow flag is doused in gasoline and then lit on fire using a lighter emblazoned with Hillary Clinton's campaign logo.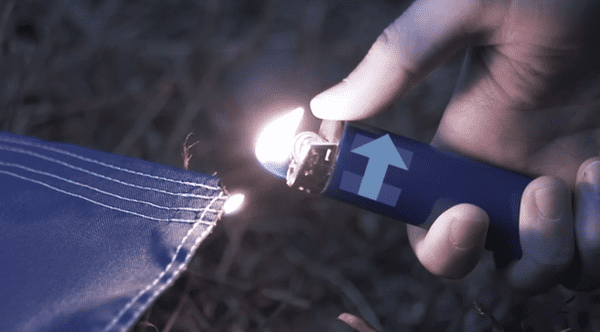 Says Yiannopoulos in his Islamophobic rant,
I'm here to give you a warning from Europe. I know what happens when government and the media colludes to pander to Islam. I know what happens to gay people that the left claims that it is here to defend. The regressive left is the single biggest enemy to the well-being of homosexuals and every other minority they claim to represent that exist in America today. They are not helping you, they are instead lulling you into a false sense of security that you are safe. We have a threat on our shores, in our communities that requires a response from the minorities the left has given up on. Importing Muslims into this country is going to represent significant risks to minorities…Please don't make our mistakes. America is better than that.
Yiannopoulos ignores the fact that the Orlando shooter was not 'imported' into the United States but rather a natural-born citizen.
Yiannopoulos ends his ad with, "Before it's too late, vote for Donald Trump."
https://www.youtube.com/watch?v=k_W6w4FWLaI