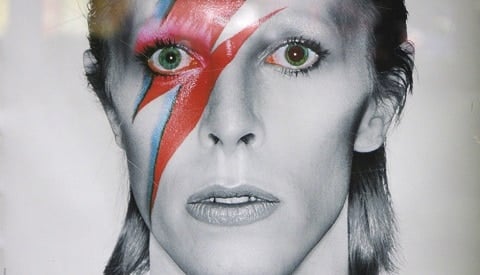 This week in New Music: Martha Wainwright shines on solo album number four, David Bowie (above) gets the reissue treatment on Legacy best of, Sleigh Bells branch out on album number four, REM release a demo version of "Shiny Happy People" ahead of an anniversary edition of Out of Time and listen to the haunting piano covers of Radiohead and The Cure from Westworld.
---
Martha Wainwright – Goodnight City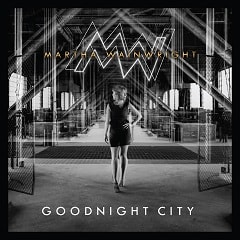 Martha Wainwright perhaps went a touch off the boil on 2012's Come Home to Mama, her third solo album.
On album number four, Goodnight City she is well back on form.
Probably best known for her confessional and sometimes angry alt-country and folk-pop (see "BMFA", "Heart's Club Band"), there are many tracks on this album that fit into that genre and will please existing fans. They are in fact some of the best songs on the album but Wainwright also dabbles in straightforward pop and a touch of punk to great effect.
Coupled with a number of collaborations with friends and family ("Look Into My Eyes" is a duet with aunt Anna McGarrigle, "Franci" was written by brother Rufus) Goodnight City is superb.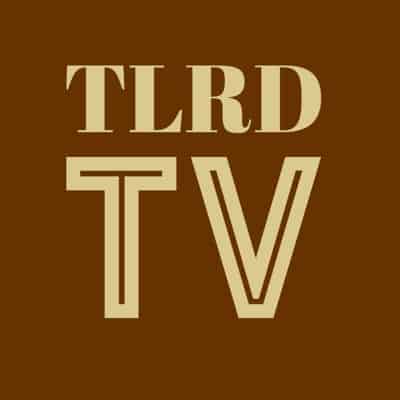 [soundcloud url="https://api.soundcloud.com/tracks/264585524″ params="color=ff5500&auto_play=false&hide_related=false&show_comments=true&show_user=true&show_reposts=false" width="100%" height="166″ iframe="true" /]
---
David Bowie – Legacy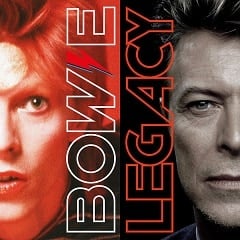 It's Christmas so it's shameless cash-in time. As Morrissey said:
Re-issue ! Re-package ! Re-package !
Re-evaluate the songs
Double-pack with a photograph
Extra Track (and a tacky badge)
It's hard to know what these albums are for. There's nothing here that's new to interest fans for example. Included is a "previously unreleased" version of "Life on Mars."
However, with over 39 tracks most of Bowie's greatest hits are collected here and the 2-disc package is (1) a perfect intro for the kids and (2) a wonderful reminder of what a talent the man was.
With remastered versions of the classics, the album sounds absolutely stunning with a decent set of headphones.
The Prince vaults are on there way soon. Leonard Cohen can't be far behind.
https://www.youtube.com/watch?v=v–IqqusnNQ
---
Sleigh Bells – Jessica Rabbit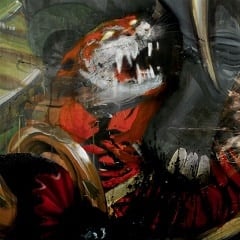 On album number four, New York noise pop duo Sleigh Bells sensibly branch out to embrace a new(ish) sound for Jessica Rabbit.
The album is still instantly recognizable as Sleigh Bells, ripping open as it does with the sonic blast of "It's Just Us Now." However that song moves in a different direction for it's last 30 seconds, relaxing into a synthy groove that informs a lot of what follows.
While previous albums were raucous with touches of brilliance, Jessica Rabbit is a more considered affair and all the better for it.
Alongside Derek Miller's noise, Alex Krauss's vocals are crisper than ever and so verging-on-pop at times you might think you're listening to actual dreampop.
While "I Can Only Stare" can only be described as lush pop, at times the album sounds like Spice Girls meets Cocteau Twins, something that makes absolute sense when you think about it.
A brilliant and sometimes jarring album receiving a modicum of mainstream success.
More please.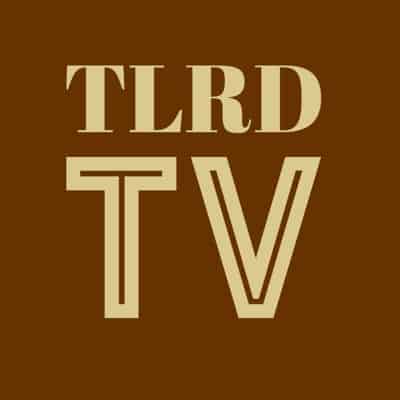 ---
REM
With a 25th anniversary release of Out Of Time just around the corner which will include an unreleased track, b-sides anbd various demos, just out is this early instrumental version of "Shiny Happy People." An interesting release as it strips away the money-making pop overtones of the single release to reveal a track that remains totally classic REM. With Michael Stipe announcing recently that he wants to get back into the game, a reunion can't be far away.
---
Westword Piano Covers
My irrelevant take on Westworld: meh.
However, the piano covers of Radiohead, The Cure and others are stunners.