TODAY. ELECTION DAY. It's finally here! Check out our LGBT guide to election night and also our report on the record-breaking 191 LGBT candidates on ballots across the country.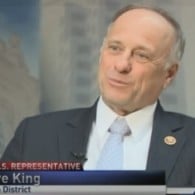 DEPLORABLE. Rep. Steve King (R-IA) vows impeachment move before Clinton is sworn in: "Rep. Steve King, R-Iowa, told WND he has spent the last week ensuring Congress has secured all of the hundreds of thousands of emails examined by the FBI over the last 10 days and has confidence the House could impeach her before she assumes office."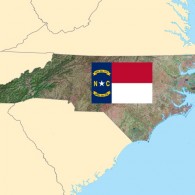 NORTH CAROLINA. Trans activists converge: "About 60 transgender people traveled from out of state, and another 60 transgender North Carolinians have joined the effort, said Sarah McBride, a spokesperson for the LGBT group Human Rights Campaign and leader of the volunteer group Trans United for Hillary. In addition, even more lesbian, gay, and bisexual people have flocked to North Carolina to help."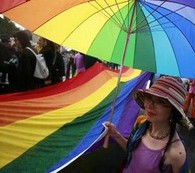 ROMANIA. Equality under fire: "Ahead of a decision by the Romanian Constitutional Court on November 29 on whether gay marriages are constitutional, calls to ban gay marriage by redefining the constitutional definition of the family have gained traction in the general election campaign. The Senate, the upper house of parliament, which was due to discuss an initiative seeking a redefinition of the notion of family in the constitution on November 7, has now postponed the debate until after the elections on December 11."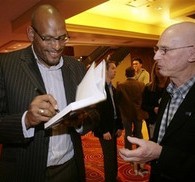 JOHN AMAECHI. Out former pro basketball star criticizes professional sports for not taking homophobia seriously: "There is always an undesirable and ignorant segment of society and you will find it on the field, in the stands and in boardrooms – I would say the percentages move up when you reach the boardroom. It is outrageous for these powerful men to suggest that those who look up to them for leadership are solely responsible. We would not accept that at a school or in business but we are led to believe fans are feral and somehow uncontrollable, while the tacit messages from leaders are not to blame. The lack of sanctions for sexist emails or homophobic behaviour, for example – that seeps down. These leaders are responsible for the tone they set, for allowing what they allow."
JAPAN. Monster sinkhole opens: "Residents of the city on the north coast of Kyushu saw the sinkhole swallow an entire five-lane road in the middle of the city. Japanese authorities evacuated people from nearby buildings as a safety precaution, but despite widespread disruption to traffic, and to supplies of electricity, water and gas, incredibly there were no injuries."
https://twitter.com/DJ_press777/status/795886041194340352
https://twitter.com/utintibinbou/status/795776100332761088?ref_src=twsrc%5Etfw
CHOCOLATE WARS. Toblerone enrages customers by widening gap between iconic triangles on bars: "The controversial change to the Swiss chocolate bar was made because of the 'higher costs for ingredients' in the wake of Brexit.  Mondelez International, which owns Toblerone, denied the change was made 'as a direct result of Brexit', but it pointed out the exchange rate was 'not favourable'."
HAPPY BIRTHDAY. To Adam Devine from Zac Efron.
Happy Birthday @ADAMDEVINE. This one is for you. #PianoSkills pic.twitter.com/atgKL3xxaC

— Zac Efron (@ZacEfron) November 7, 2016
RUBIK'S CUBE. A new world record has been set: 4.74 seconds.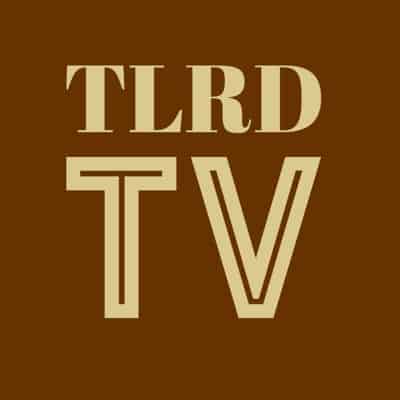 CRISTIANO RONALDO. The Portuguese footballer just signed a massive lifetime deal with Nike that could be worth $1 billion.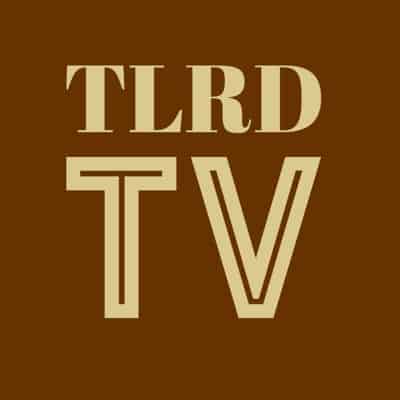 A MILLION REASONS. Tom Goss, Brian Williams, and Joe Conti cover the Lady Gaga hit.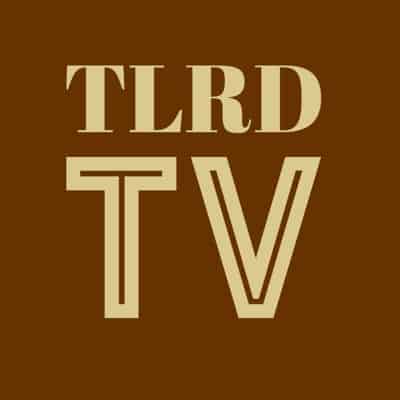 TOO HOT FOR TUESDAY. Zawye Kyawtun.
https://www.instagram.com/p/BKZYmgBAUUr/?taken-by=nyepuutah
https://www.instagram.com/p/-FnWBXGjQ2/?taken-by=nyepuutah
https://www.instagram.com/p/sqvyp6mjYs/?taken-by=nyepuutah
https://www.instagram.com/p/BD313d1Gja4/?taken-by=nyepuutah