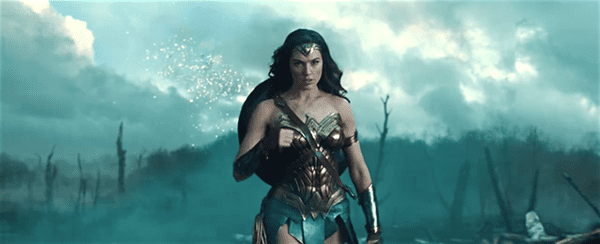 The second trailer for the Wonder Woman movie has just been released and we're getting a bigger look at what to expect from Diana Prince in her solo big-screen effort.
To sum it up: Diana's going to save the world and look fly as hell doing it.
The trailer shows Diana Prince (Gal Gadot) looking at an old photo featured in Batman v Superman: Dawn of Justice, confirming the narrative will include a modern day component with Wonder Woman looking back at World War I.
She encounters Steve Trevor (Chris Pine), who is on a mission to prevent World War I when he crash lands on an island and meets the Amazons. He tells them the coming war puts them "in more danger than you think," and Diana quickly decides to do something about it.
Watch, below.