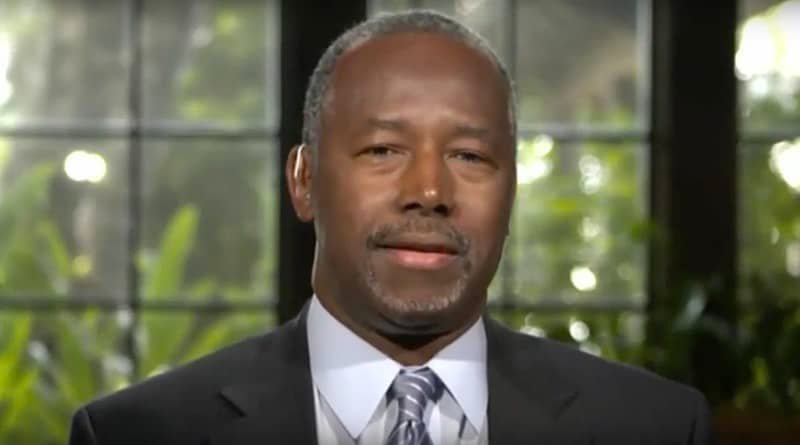 Donald Trump has chosen Dr. Ben Carson, his former rival for the Republican nomination, as his pick for Secretary of Housing and Urban Development (HUD).
Carson said in a statement that "I feel that I can make a significant contribution particularly by strengthening communities that are most in need. We have much work to do in enhancing every aspect of our nation and ensuring that our nation's housing needs are met."
The choice of Carson further positions Trump to move the federal government in a drastically different direction than President Obama on policies that will affect millions of low-income Americans. Carson, a tea party favorite, has been deeply critical of social welfare programs. He has characterized the country's safety net of cash assistance, housing allowances and social services as a failure that perpetuates dependence on government.
Carson would be taking on a post that was elevated to Cabinet-level as part of former President Lyndon Johnson's "Great Society" agenda, which Carson has pilloried as a colossal failure.
Trump has yet to make a cabinet appointment without a virulently anti-gay past.