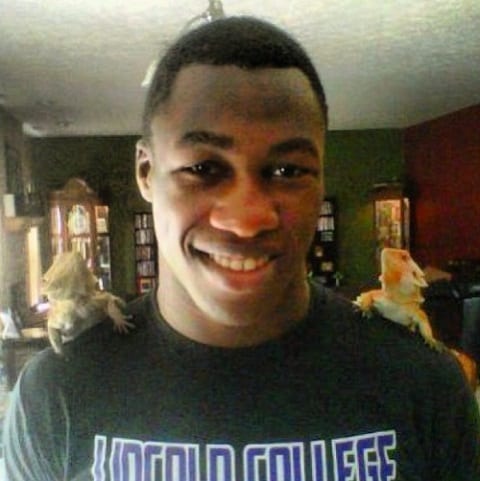 An appeals court has overturned former student-athlete Michael L. Johnson's conviction for infecting a sexual partner with HIV.
In 2015, Johnson was sentenced to 30 years in prison after he had unprotected sex with a fellow student just weeks after discovered he was HIV positive.
A jury found Johnson guilty of three crimes: recklessly infecting a sexual partner with HIV, recklessly exposing a partner to HIV and attempting to recklessly infect a partner with HIV.
However, on Tuesday a panel of appeals court judges in Missouri reversed the trial court's judgement. According to the appeals court, the prosecution rendered the fundamentally unfair by using cellphone recordings that "were not disclosed to the defense until the morning of the first day of the trial."
State of Missouri v. Michael L. Johnson, Mo. Ct. of Appeals, E.D., No. ED 103217 (Dec. 20… https://t.co/icOkuQrRuT

— The Center for HIV Law and Policy (@hivlawandpolicy) December 20, 2016
The Washington Post reports:
"The wrestler discovered he was HIV positive in early January 2013, after a medical exam at Lindenwood University. A few weeks later, Johnson had unprotected sex with a fellow student, known only by the initials D.K.-L. in court documents. The student would testify in court that Johnson did not disclose his HIV-positive status.
"A month after Johnson's positive HIV test, physicians diagnosed D.K.-L., too, with HIV. The doctors determined that the student only recently acquired the HIV infection. Johnson was the sole person, D.K.-L. testified, with whom he had had sex in the previous year. When D.K.-L. saw that Johnson continued to use hookup apps without informing potential partners he had HIV, the student contacted the Saint Charles police. They arrested Johnson on Oct. 10, 2013.
"During the trial, Johnson remained adamant that he informed his partners of the positive HIV test. He pleaded not guilty. The prosecution, however, impeached his testimony using three clips of cellphone conversations, recorded while Johnson was jailed. In one snippet of phone conversation, Johnson admitted he was just "pretty sure" he had informed his partners he was HIV positive."
Lambda Legal lawyer Scott Schoettes, who assisted Johnson's public defender, said the group was elated by the reversal. "Living with HIV is not a crime," he said in a statement. "Except in the most extreme cases, the criminal law is far too blunt an instrument to address the subtle dynamics of HIV disclosure."
Johnson's attorney Lawrence Lustberg added that "statutes like the one used to prosecute Mr. Johnson are inherently problematic, as they promote stigma and animus towards people living with HIV in violation of their legal and constitutional rights."
The appeals court has remanded the case for a new trial.
Watch a report on Johnson's conviction below.