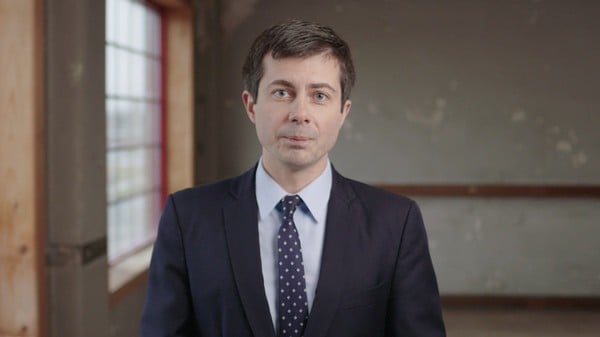 Pete Buttigieg, the out gay mayor of South Bend, Indiana, announced he is running for chairman of the Democratic National Committee in a video released Thursday.
Buttigieg, 34, was considering entering the race last month and said he received phone calls from DNC members both in his home state and nationally. The New York Times first reported the news of him entering the race.
Buttigieg, who is openly gay, is a Harvard graduate and a lieutenant in the Navy Reserve. He made an unsuccessful run for Indiana state treasurer in 2010.
He joins a growing field for DNC chair, which also includes South Carolina Democratic Party chairman Jaime Harrison, New Hampshire Democratic Party Raymond Buckley and Idaho Democratic Party executive director Sally Boynton Brown.
Watch:
More on Buttigieg's background from the IndyStar:
Harvard University-educated, a Rhodes Scholar and a U.S. Navy Reserve officer, Buttigieg became the youngest mayor of a U.S. city with more than 100,000 residents when he took office at age 30 in 2012.
Last year, he publicly announced he was gay in a newspaper op-ed following the firestorm over Indiana's Religious Freedom Restoration Act and in advance of the U.S. Supreme Court ruling recognizing same-sex marriages.
This year, New York Times opinion columnist Frank Bruni wrote about Buttigieg under the headline "The First Gay President?"
WNDU adds:
"He's this guy in Indiana, right in the heart of where they say the Democratic Party struggles the most, but Mayor Pete Buttigieg is succeeding," commented [St. Joseph County Democratic Party Chairman Jason] Critchlow.
Currently, Donna Brazile serves as the interim head of the Democratic National Committee. She took over the party when Florida Rep. Debbie Wasserman Schultz stepped down in July amid an e-mail hack, suggesting the DNC preferred Hillary Clinton as the presidential nominee.