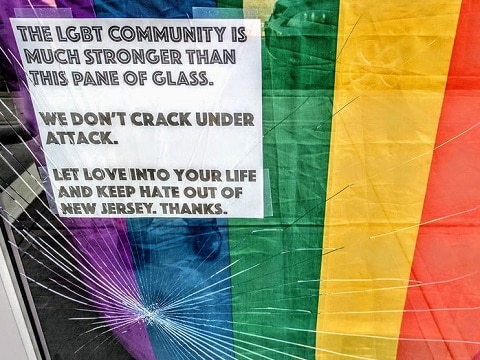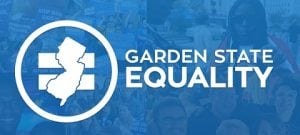 The offices of New Jersey LGBT rights group Garden State Equality were vandalized over the weekend while it's director was on the premises.
Executive Director Christian Fuscarino said he was inside the office on Saturday evening preparing for an event when two people smashed the building's glass front door, where a rainbow flag was draped.
Yesterday afternoon Garden State Equality statewide headquarters in Asbury Park was attacked in an act of hatred against the LGBT community. pic.twitter.com/rJOBUpKEC7

— Garden State Equality (@GSEquality) March 5, 2017
Fuscarino wrote on Facebook:
Earlier today our offices were attacked. Considering the attackers hit the door exactly where the rainbow flag was affixed, we believe it was an obvious act of hate against New Jersey's LGBT community. We have surveillance footage and fully expect the police to investigate it as an attack on all LGBT people.
Anyone with information is asked to contact the Asbury Park Police Department at 732-774-1300.
Anyone who would like to help cover the cost of replacing the door can make a donation here.