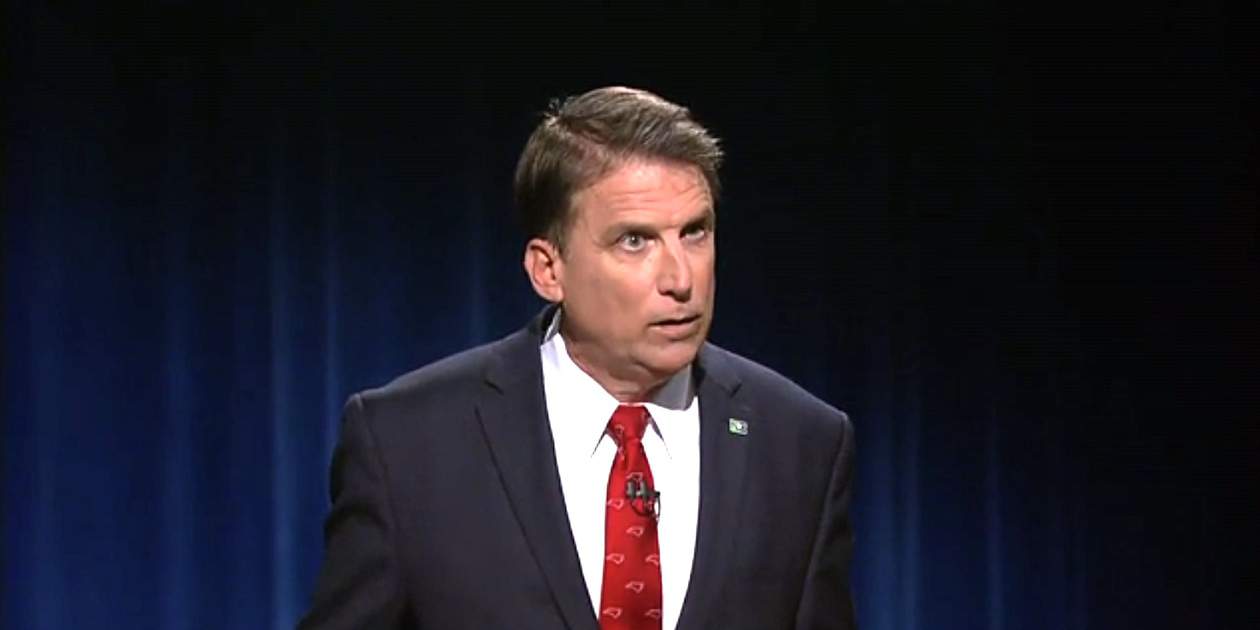 In a debate last week with his opponent, Attorney General Roy Cooper, North Carolina Governor Pat McCrory was forced to defend the anti-LGBT law HB2.
McCrory also told moderator Chuck Todd that if Caitlyn Jenner were to come to the state she would need to use the men's restroom facilities.
"If she's going to shower at a facility at UNC-Chapel Hill after running around the track, she's going to use the men's shower. "
Jenner responded to McCrory's assertion on Instagram:
"So I'm supposed to use the same shower as this guy?? Gross! #patmccrory"
But she'll still vote Republican.
Jenner appeared on HBO's Any Given Wednesday with Bill Simmons in August and said she's a Republican because she thinks the government has too much power and she believes in the Constitution.
Said Jenner:
"I think that the Republican side, although I've been very disappointed with them even over the last 10, 20 years, has a better opportunity to bring this country back as close as you can to what it was."
When asked if she has supported Donald Trump yet, Jenner claimed, "I have not outwardly supported anybody."
While Jenner may not have 'endorsed' a candidate, one could argue with the claim she hasn't supported any of them.
Earlier in the primary season, Jenner said she wanted to be Ted Cruz's "transgender ambassador," called Hillary Clinton a "f**king liar," and tried to prove how tolerant Trump is toward transgender people by peeing at Trump's hotel.
She also said that Trump seems "very much behind the LGBT community." Which, as we know, is so not true.
Jenner sees herself as a change maker within the Republican Party for LGBT people:
"I am here to help the entire Republican Party do a better job when it comes to LBGT issues. For that reason I stay on the conservative side. Now, the Republican Party obviously is – they are not, have not, been as good as it comes to LBGT issues and social issues. And so I have kind of positioned myself with the Republican Party, of trying to help these people kind of understand what the issues are for the LBGT community. And obviously, in my case, the 'T' portion."