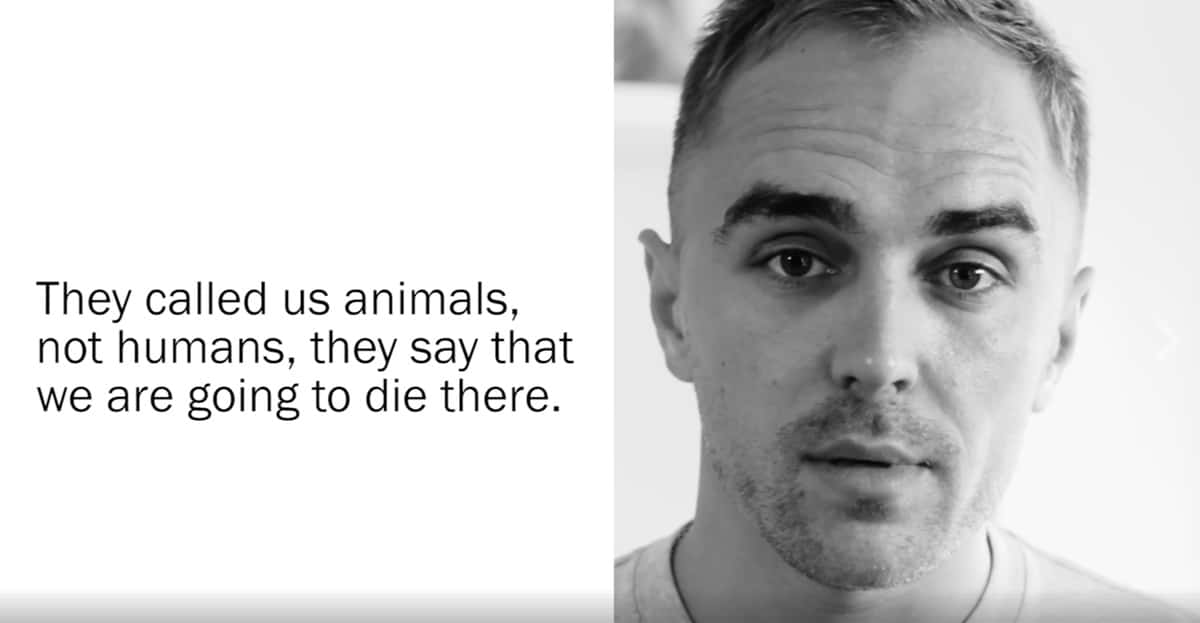 A refugee from Chechnya has said that a 17-year-old boy was pushed off a balcony by his uncle for being gay.
Last week it was reported that parents in Chechnya are being told to kill their gay children before the state gets to them.
In April, Russian journalists revealed details of six known prisons for gay men in Chechnya. Chechen President Ramzan Kadyrov has told Vladimir Putin that concentration camps do not exist.
On Friday, Putin appeared to support a request by Russia's Commissioner for Human Rights to form an investigative team to look into "the well-known information, or rumors" of torture against men "with a non-traditional sexual orientation" in Chechnya.
Amnesty members call for urgent action in response to attacks on men believed to be gay in #Chechnya #LGBT https://t.co/p945Ngtwb7

— Colm O'Gorman (@Colmogorman) May 7, 2017
Speaking with liberal Russian magazine Snob, an anonymous refugee from Chechnya told of the persecution he and his friends have faced and related the story of the 17-year-old boy murdered by his uncle.
Dazed reports:
The fugitive spoke under the condition of anonymity, but fled the region after revealing his sexuality to his mullah (local religious scholar).
The mullah responded, saying, 'As a Chechen and as a man I do not want to see you here. Neither in the mosque, nor in this district. I want you to leave now, because everything you said is the most disgusting thing you can find out. I hope your relatives have the dignity to wash away your shame. Go away.'
"The mullah then recounted to him the 17-year-old's death, which was carried out by his own uncle."
The AP has reported on conversations with a number of gay men who have fled Chechnya who have spoked about the beatings and torture they and others have endured.
Watch a Human Rights First/Russian Speaking American LGBT Association report featuring personal accounts from survivors of the gay concentration camps in Chechnya.