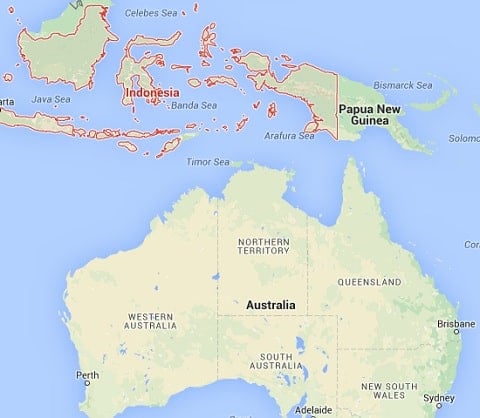 Eight men were arrested on Sunday night in Indonesia for allegedly holding a "gay party."
Police in the world's most populous Muslim country targeted 14 men holding a party in two hotel rooms in Surabaya, Indonesia's second biggest city.
Last month it was reported that two men in Aceh province who were reportedly caught having sex face a punishment of 100 lashes.
According to the Star, Shinto Silitonga, Surabaya police's head of detectives, said that some of the men were watching gay porn and performing "deviant sexual acts."
Eight of the men have been named as suspect and files have been charged anti-pornography laws. Two of the men, who are also accused of initiating and facilitating the party, could face up to 15 years in jail.
The six other men have been released.
Although gay sex is illegal in Aceh, which upholds Sharia law, there is no legislation banning it in the rest of the country.
However, there has been a recent backlash against homosexuality in Indonesia with lawmakers calling for an outright ban nationwide. Last year, lawmakers banned more than 80 gay websites and apps.
Watch a Human Rights Watch on a clampdown on homosexuality in Indonesia below.