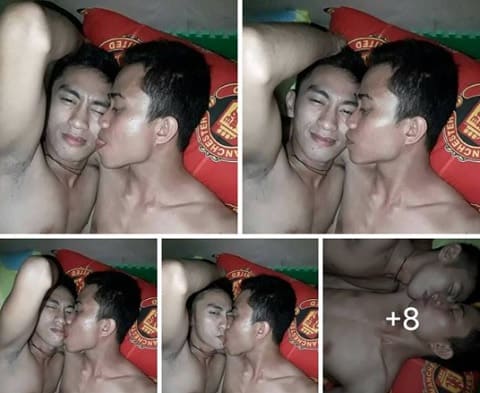 Police in Indonesia have arrested two men after photos of the couple kissing in bed were posted on Facebook.
The men were arrested on Thursday in the North Sulawesi province for "LGBT pornography in the form of two men canoodling." The photos were captioned with the message  "With my dear lover tonight. May our love last forever."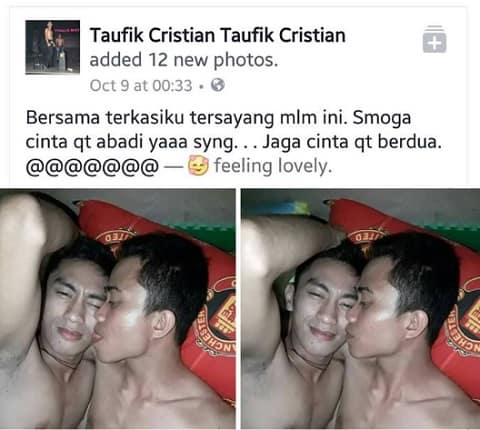 Hostilities against LGBT people in Indonesia, the world's most populous Muslim country, have been growing in recent years. Last month, officials announced plans to ban more than 80 gay apps and websites. In August, we reported that Islamic activists were pushing for the country's Constitutional Court to implement laws banning gay sex. In Aceh, the most orthodox province in Indonesia, gay sex is punishable by 100 lashes.
According to Today Online, the two men face up to seven years in jail if found guilty of posting lewd materials online.