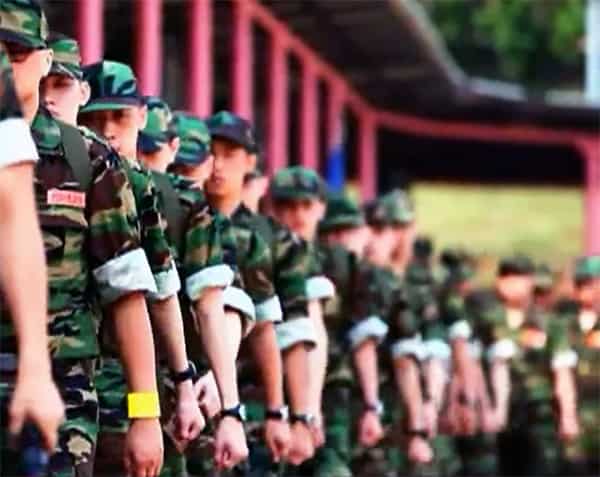 A South Korean army captain was convicted and given a six-month prison sentence this week for engaging in sexual conduct with a fellow male soldier. The officer, who remains anonymous, reportedly collapsed and was taken to the hospital following the verdict, which came in a military court:
The captain was convicted on Wednesday of violating the Military Criminal Act, which states that a soldier engaging in sodomy or "other disgraceful conduct" can be put in jail for up to two years.
His sentence was suspended for one year, and he will dishonorably discharged, the court said Wednesday.
In April, the Center for Military Human Rights Korea claimed that the Army Chief of Staff Gen. Jang Jun-gyu had asked for homosexuals within the armed forces to be tracked down.
The military had then carried out an investigation and and some 40-50 soldiers were put on a list, the group said.
This anti-LGBT purge by the South Korean military is alleged to have included the use of gay dating apps in order to ensnare soldiers. Human rights organization Amnesty International denounced the conviction and tied it to these recent developments as being part of a larger "witch hunt" against gays:
"This unjust conviction should be immediately overturned. No-one should be persecuted based on their sexual orientation, activity or gender identity alone. What counts is their service not their sexuality," said Roseann Rife, East Asia Research Director at Amnesty International.
The conviction raises fears that dozens of other military personnel will face a similar fate. Last month, a national NGO – Military Human Rights Centre of Korea (MHRCK) – accused the army of setting up fake profiles on dating apps to entrap military personnel and subjecting those identified to homophobic interrogations.
"President Moon Jae-in needs to send an unequivocal message that discrimination on the basis of sexual orientation or gender identity will not be tolerated, including in the military," said Roseann Rife.
"It is long overdue for South Korea to repeal this archaic and discriminatory provision in the military criminal code, and get up-to-date when it comes to the rights of lesbian, gay, bisexual, transsexual and intersex people."
In South Korea, military service is compulsory for males for a length of roughly two years.