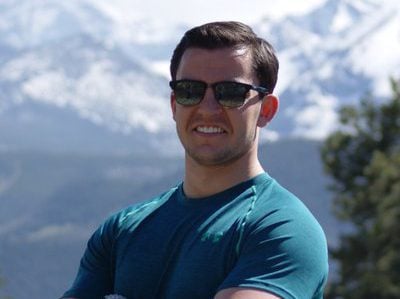 Illinois Governor Bruce Rauner fired his new "body man" after one day on the job when it was discovered the staffer had a history of racist, misogynist and homophobic tweets.
Ben Tracy (above) had been hired to travel with Rauner, handle scheduling and complete other duties.
However, another social media account started flagging some of Tracy's tweets as soon as he was hired last week.
Politico obtained screengrabs of Tracy's tweets before the account was put into private mode.
In two of those tweets, Tracy wrote "I'd f**k her teeth straight" and "To the Indian people in the library: SHUT THE F**K UP!"
Tracy also uses the word "faggot" in a number of tweets and in one says  "I bet you liked that #fag," while responding to someone who tweeted: "saying insanity bent me over and raped me would be an understatement."
Politico reports:
Reached by phone, Laurel Patrick, director of communications [at Rauner's office], said the office would look into it immediately.
Later, Patrick said Tracy was fired.
"These tweets are unacceptable," Patrick said. "The individual in question is no longer an employee of our administration."
The personal aide position should have been one of the administration's most sensitive hirings.
But the governor's office has been upended by a series of recent staff departures. Rauner cleaned house last week, firing a series of top aides, including his chief of staff and deputies last week in the wake of a veto override.
Several former staffers told POLITICO that a slew of resignations followed the firings, due to Rauner's heavy reliance on a hardline conservative think tank, the Illinois Policy Institute. The resignations continued today, including an official who once held a critical policy role in the administration, the office's digital staff and the Washington D.C. liaison to the governor's office.
Before the staff shake-up, it was the office policy to research any potential political appointee before giving them a job, including vetting their social media, said a former member of the Rauner administration. That former employee added that the governor himself would need to sign off on his own body man because of the sensitivity of the post.
In 2015, Rauner appointed religious leader and homophobic former Democratic senator James Meeks to head of the state Board of Education.
(Image via Twitter)