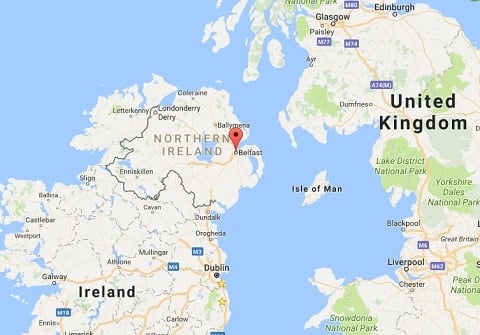 A woman from Belfast, Northern Ireland has said that her son has been subjected to homophobic abuse for the past three years.
Paula Devine says her 25-year-old son – who has not been named –  had the message "f*****, f*****, out, out" painted on his front door and on one occasion was pelted with stones as he walked home.
Speaking to Belfast Live, Devine said:
"It started with slurs about six months after he moved in, the name calling, it's all homophobic abuse, once they found out he was gay that was it.
"He was seen as an easy target and it's just snowballed from then. It's all them wee hoods, you see the ones that are joyriding about the streets and they come from everywhere they're not even half from the area."
https://twitter.com/233LiveNews/status/881830292779974656
According to Metro, a police spokesperson said:
"Police have investigated a number of incidents at an address in west Belfast this year, including criminal damage and anti-social behaviour.
"Police are treating these incidents as hate crimes.
"Police take hate crime very seriously and actively investigate all incidents reported to us.
"Police enquiries are continuing and anyone who has any information that can assist police with their investigations is asked to call 101."
However, Devine added that although police are treating the attacks as a hate crime, they have said there is "nothing the can do."