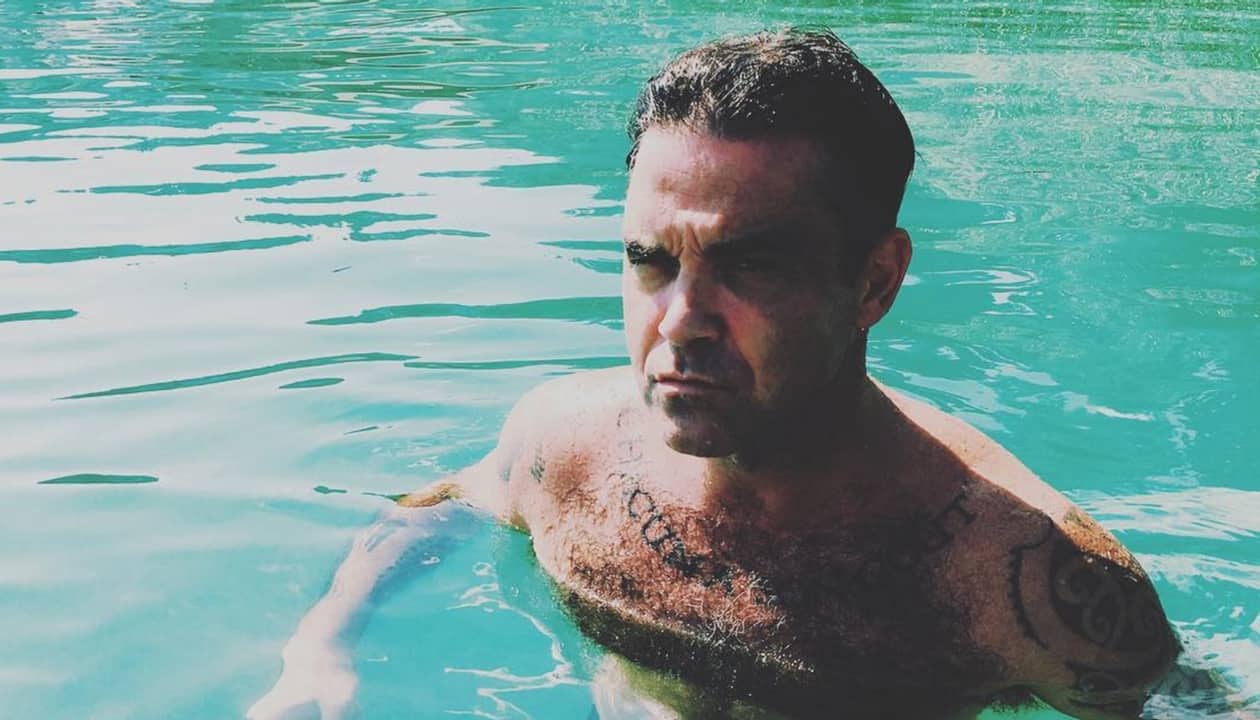 Robbie Williams drops trou to show off his bare smooth backside in two photos for his upcoming album Under the Radar Vol 2, out in November with a first track from the album arriving August 1. In the first image, Williams climbs a tree in the woods sans everything but a pair of shoes. In the second, he romps through a lush field of tall grass.
Check out the photos HERE.
And if you missed Williams's emotional performance of "Angels" at Ariana Grande's benefit concert, check it out below.
Top photo: Instagram.