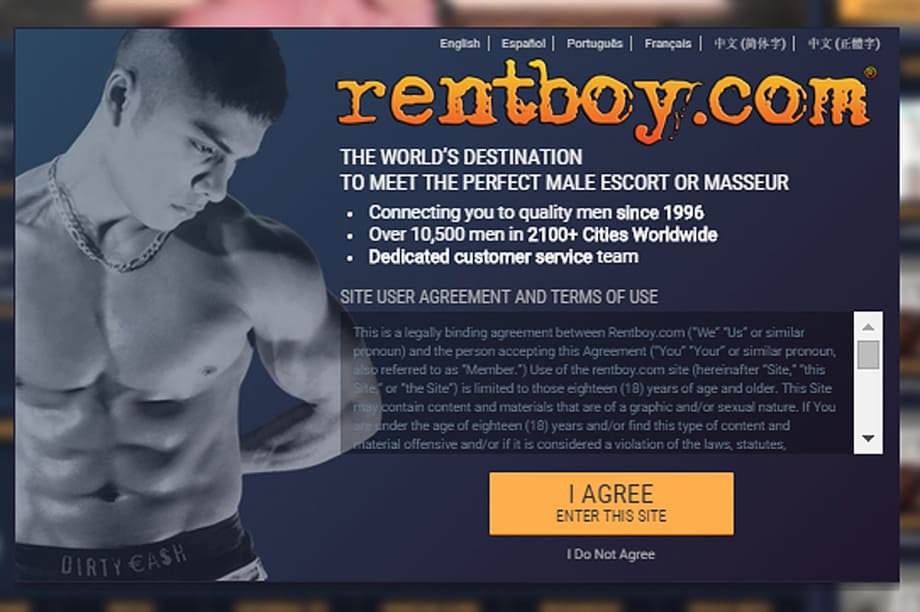 Jeffrey Hurant, the founder and CEO of Rentboy.com, which was shut down in August 2015 after being raided by federal agents, has been sentenced to six months in prison.
Jeffrey Hurant, who ran the Rentboy.com site, which billed itself as the largest site for male escorts in the world, was sentenced by U.S. District Judge Margo K. Brodie in Brooklyn.
"The very thing that is illegal — there is no question it did a lot of good," Brodie said of the website as she also announced a $7,500 fine. "Almost two decades of committing a crime. That can't go unpunished."
Hurant defended the business he said he ran openly for 20 years, saying many sex workers had told him that the website enabled them to work safely and independently after years of laboring in deplorable conditions.
"I disagree with the law I violated. I am obliged to follow it," he said. "My company mitigated many of the dangers of sex work."
Brodie noted the many positive letters sent to her on Hurant's behalf. "I am convinced you started the site for a good purpose," she said.
Federal authorities dropped charges against six other employees in February 2016.
""